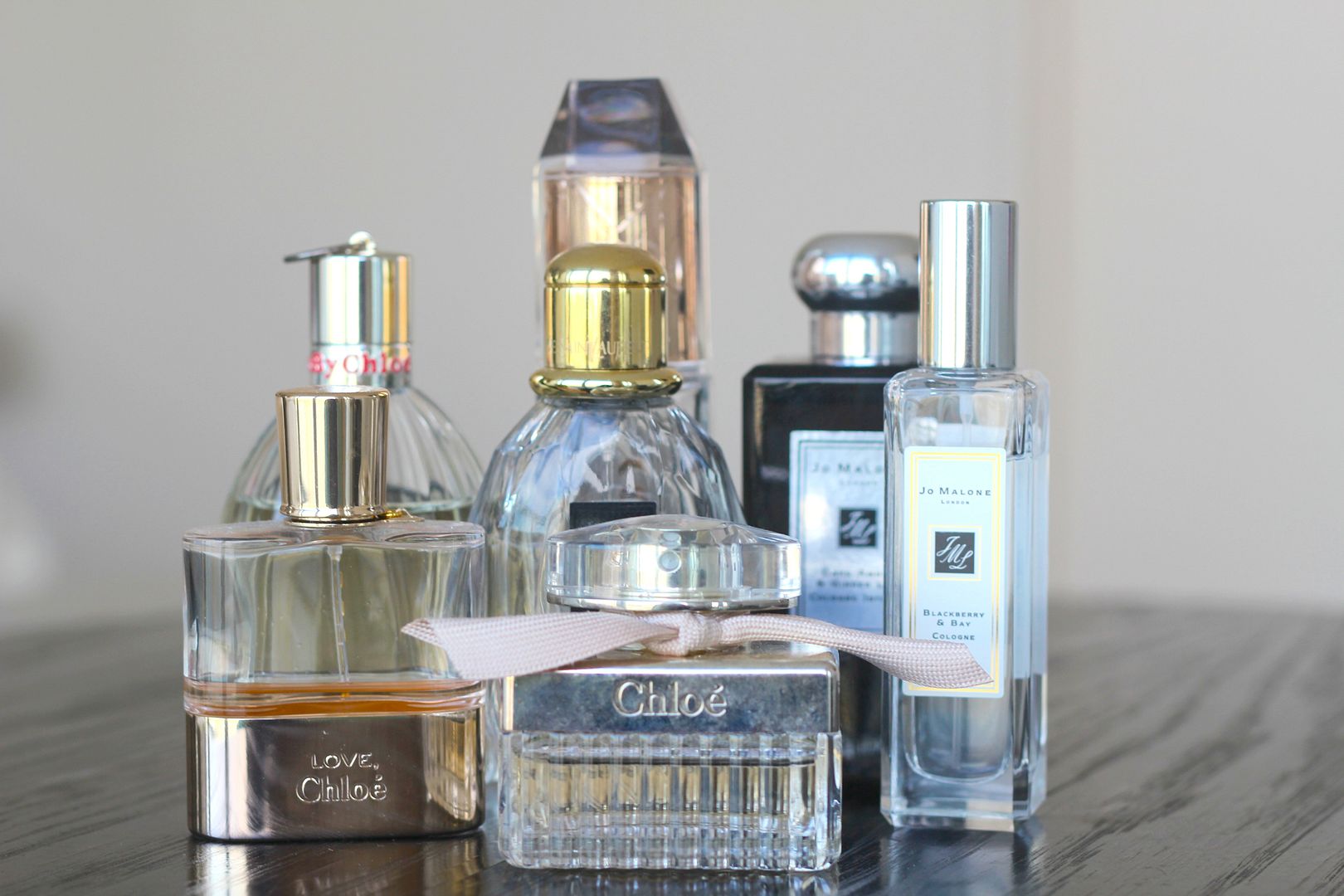 I thought I'd break up the fashion posts today by talking about some of my favourite perfumes. I find my 'taste' in fragrances often changes as time progresses but these are the ones I've really loved this year. I'm not the best at describing scents so I've included the official descriptions as well as my opinions of each one.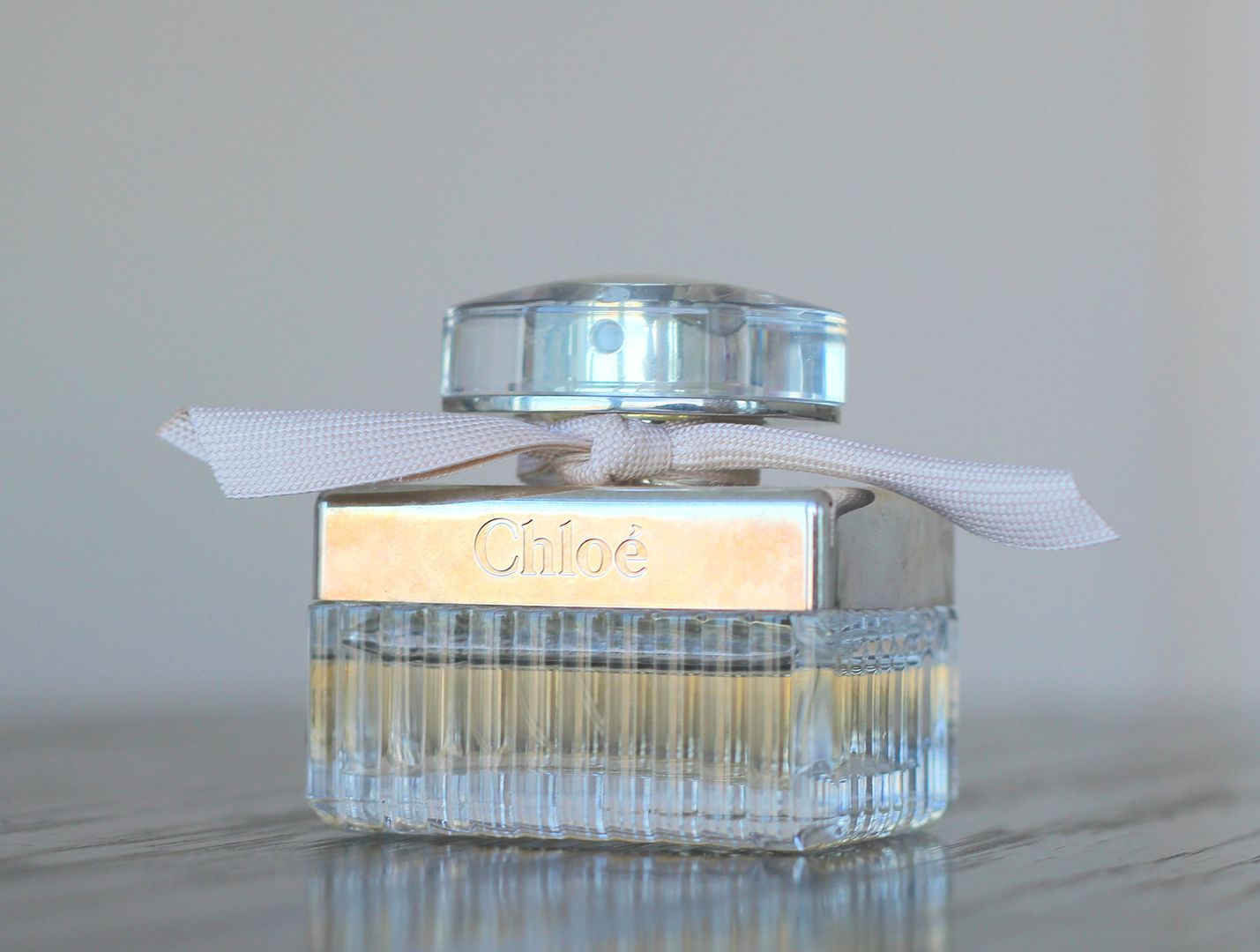 1. Chloe EDP
I would call this one my 'signature' scent as I wear it the most often. It's been my favourite perfume for the past three years but I remember my mum had a sample size when I was younger and I used to really detest the smell of it, thinking it smelled too 'mature'. I'm not sure what I was thinking because now I find it's quite the opposite, very fresh and clean smelling while still being elegant. I wear this perfume day or night and all throughout summer and winter so I'd say it's a very versatile scent. This is my third bottle of Chloe EDP and the only fragrance that I've stuck to enough to long enough to keep repurchasing (I usually love trying out new scents).
'Intensive floral and romantic aroma with notes of rose, lychee, and honey.'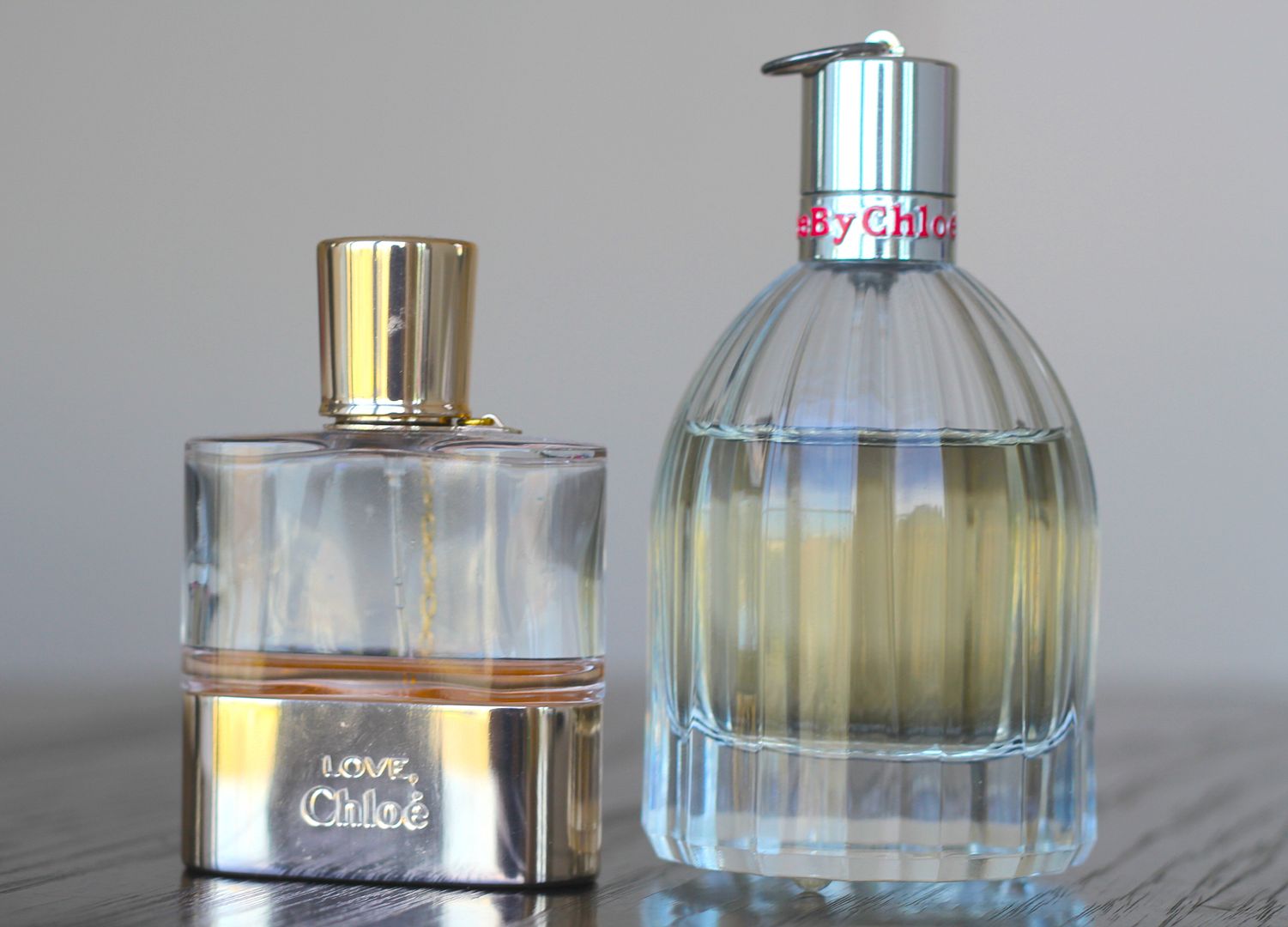 2. Love, Chloe
This Chloe perfume is a little heavier and muskier so I prefer it for colder winter days or night time. I've used so much more of this since I moved to London and now I'm nearly out. I'm definitely considering getting a back up. It's got a slightly powdery floral smell but one that's not sharp or sickly at all, rather pleasantly balanced.
'Sensual floral scent with notes of blossom, hyacinth, wisteria, pink pepper, talcum and rice powder.'
3. See by Chloe
I've come to the conclusion that Chloe do my favourite scents. This one was more of a recent purchase, I'd smelt it while I was out shopping and just couldn't leave it. It's the lightest and sweetest fragrance out of the bunch, very fruity and delicious.
'Addictive floral fruity fragrance with notes of jasmine, ylang ylang, bergamot, apple, vanilla, and musk.'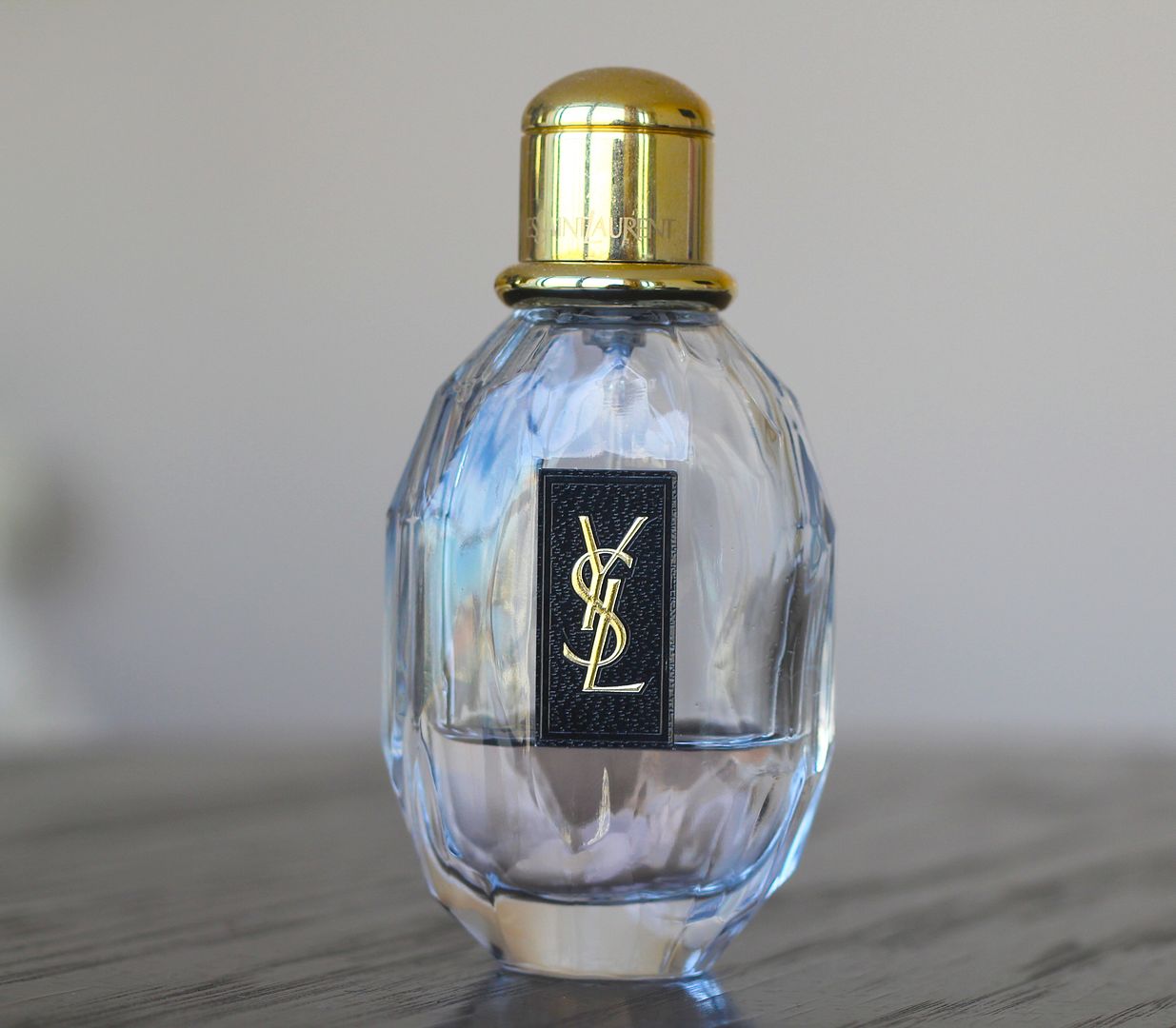 4. YSL Parisienne
I used this religiously before I discovered Chloe EDP. It's got quite a sweet smell compared to the previous fragrances, but still very much a floral scent unlike See by Chloe.
'Woody floral smell with notes of Damask rose, violet, peony, cranberry, blackberry, vetyfer, patchouli, musk, and sandalwood.'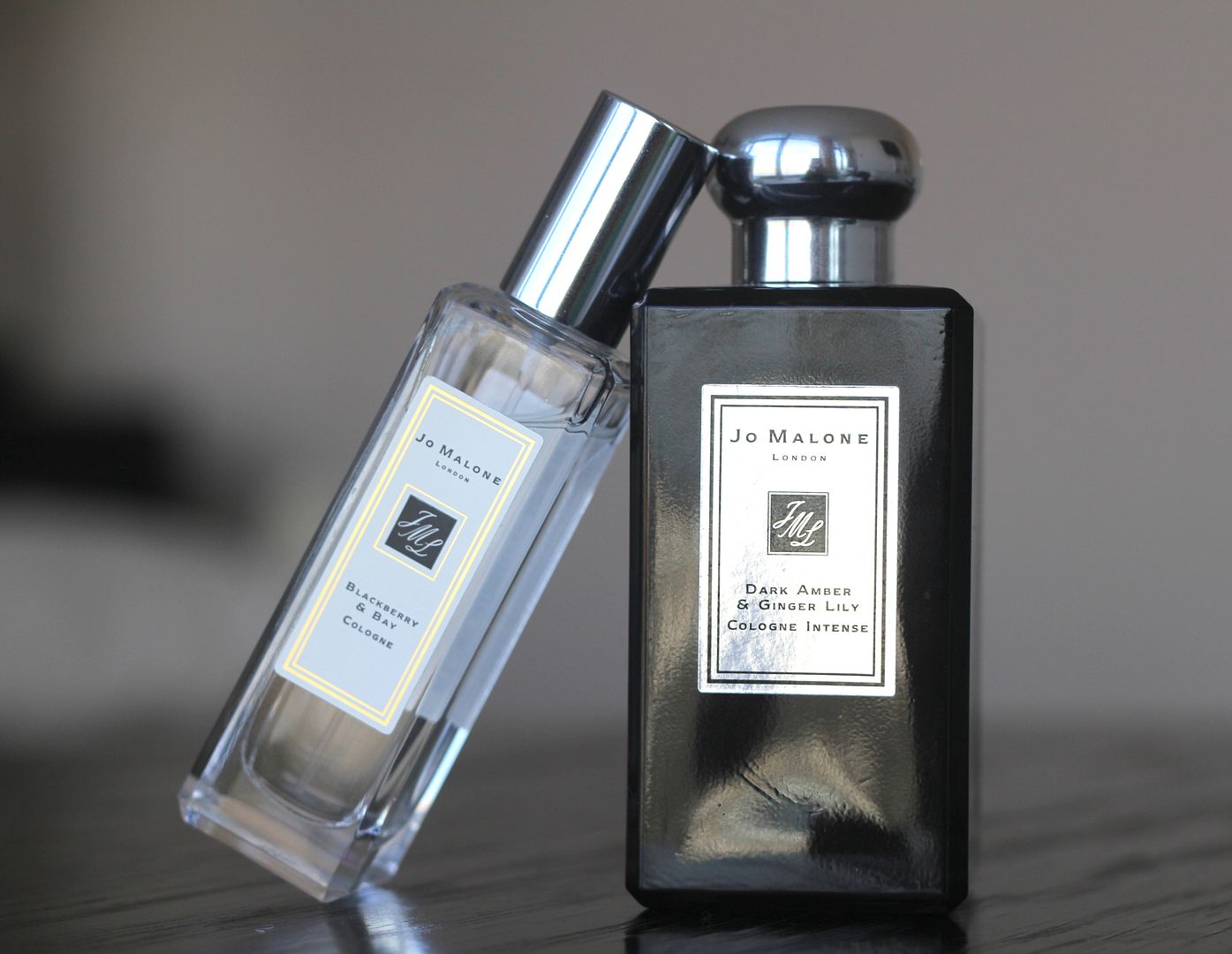 5. Joe Malone Blackberry & Bay
This was my first Jo Malone fragrance, I hadn't heard of them prior to moving here since they're an English brand but more recently as I kept passing their stores, I had to try them out. This one (no surprise) smells like fresh blackberries, quite sour and sharp with a really nice subtle aroma of bay leaves. I find Jo Malone fragrances to be quite different to other fragrances in that they have a very specific scent (you can tell what it smells like basically) but they're still very dimensional and layered, almost as if you've walked past something in real life emitting that particular mixture of scents.
'Vibrant and verdant fragrance, tart blackberry juice blended with the freshness of just-gathered bay and brambly woods.'
6. Jo Malone Dark Amber & Ginger Lily
This cologne was first brought to my attention when I watched
Fleur De Force's perfume collection video
. It smells very spicy and warm but still quite sweet, I think it's the perfect winter fragrance so this is the one I've been using most at the moment.
'Calm and relaxing scent with notes of amber, black orchid, cardamom, ginger, and waterlily.'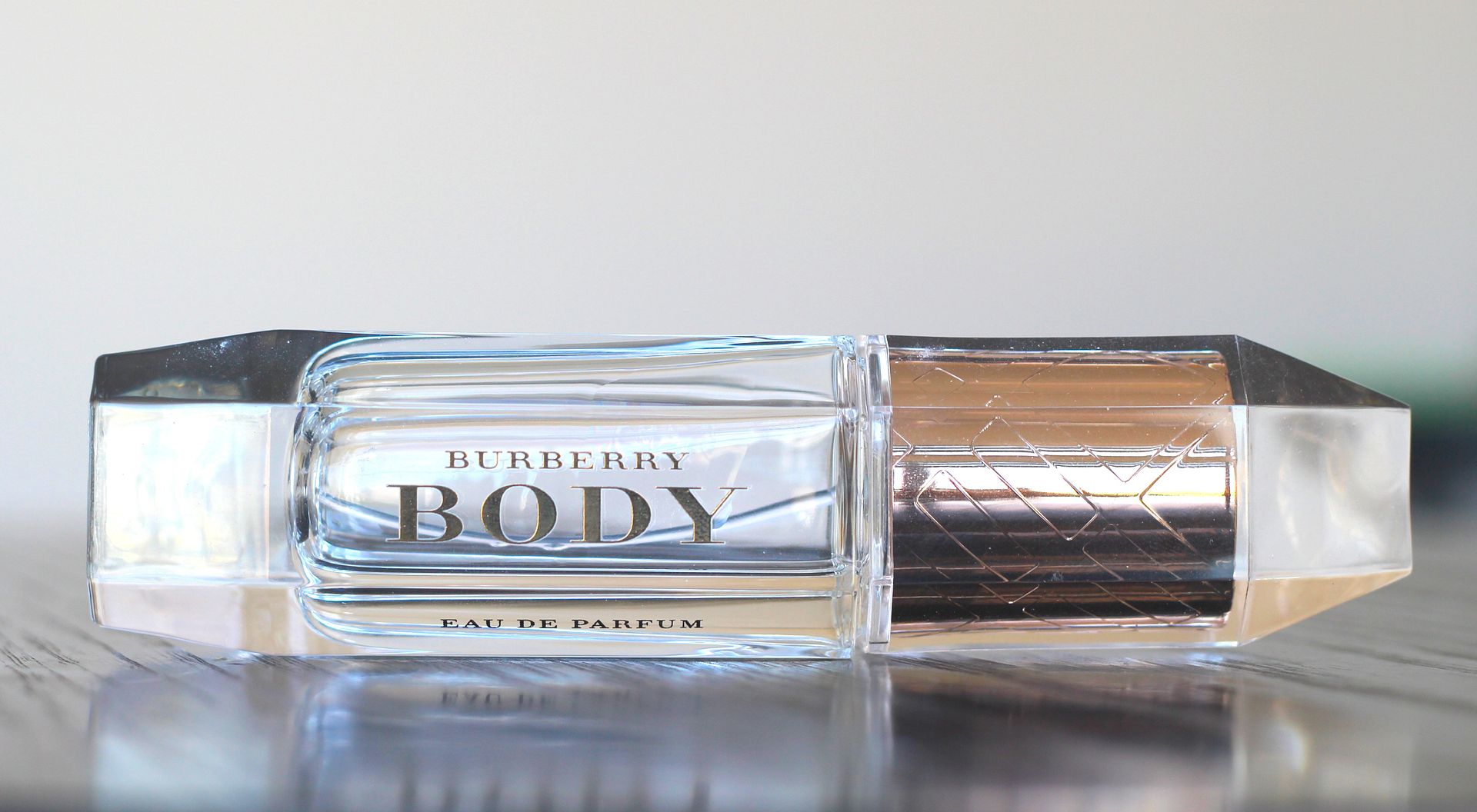 7. Burberry Body
Last but not least is Burberry Body, which I received as a gift last Christmas. The smell reminds me a lot of Chloe EDP in that it's quite clean and fresh, although it's a lot lighter in my opinion. It's a great day to day fragrance and I'm down to my last few sprays. I think I've got enough perfumes at the moment so I won't be repurchasing this one for a while.
'Feminine floral scent with notes of green absinthe, freesia, peach, vanilla, amber, and musk.'
And that's my collection wrapped up. What's been some of your favourite fragrances?