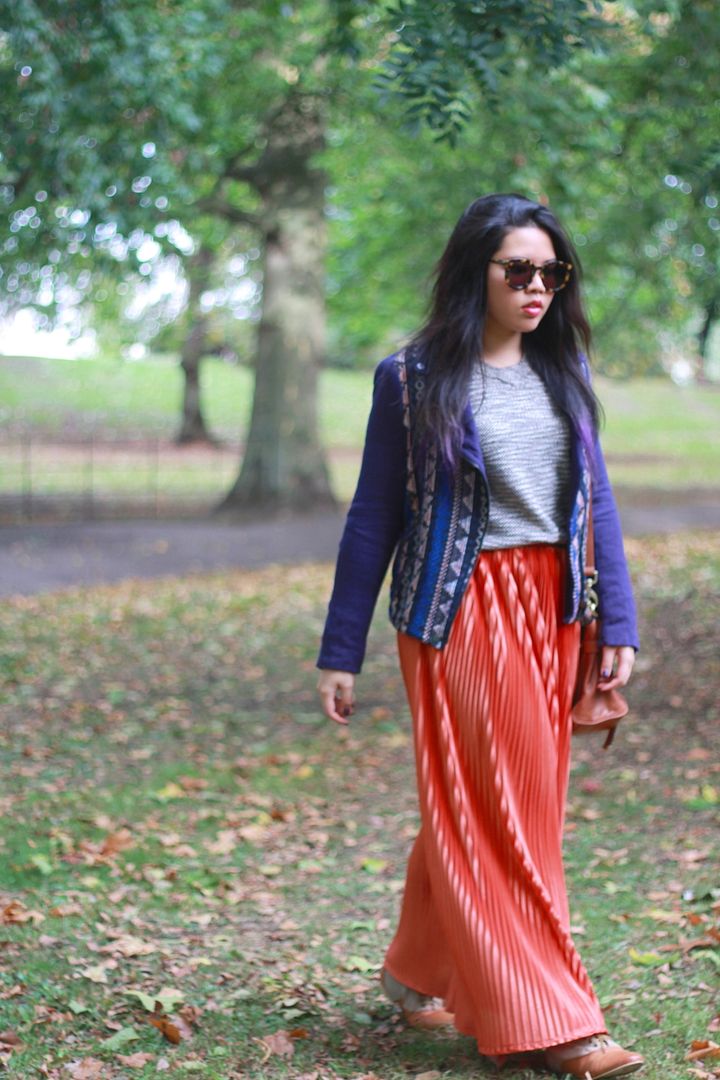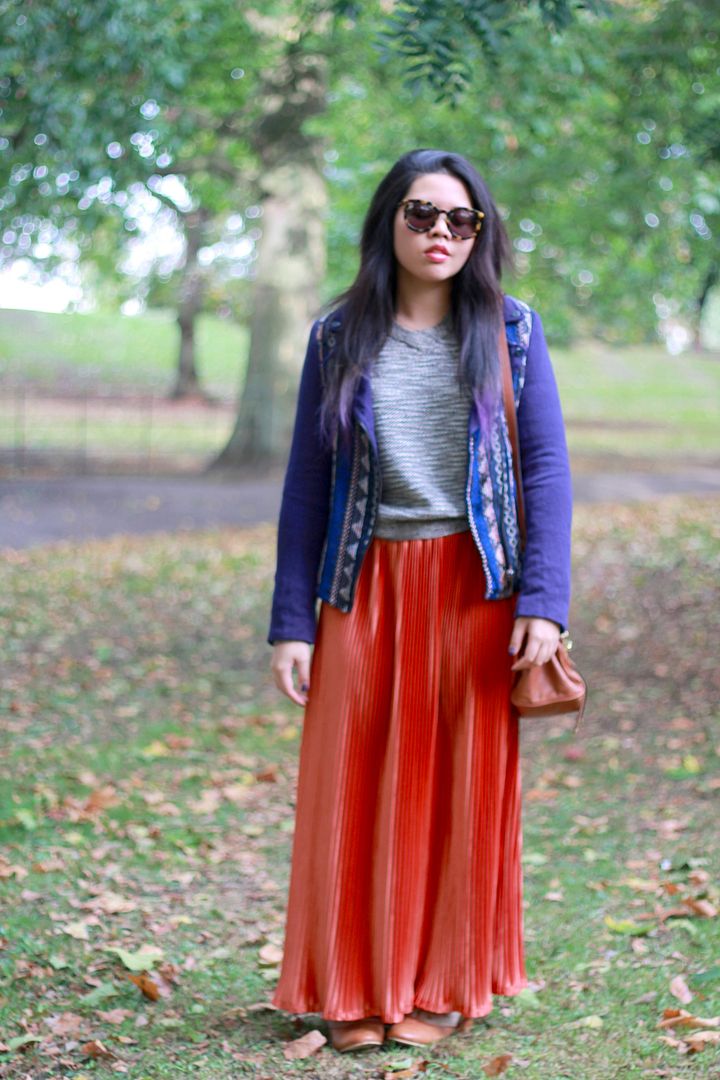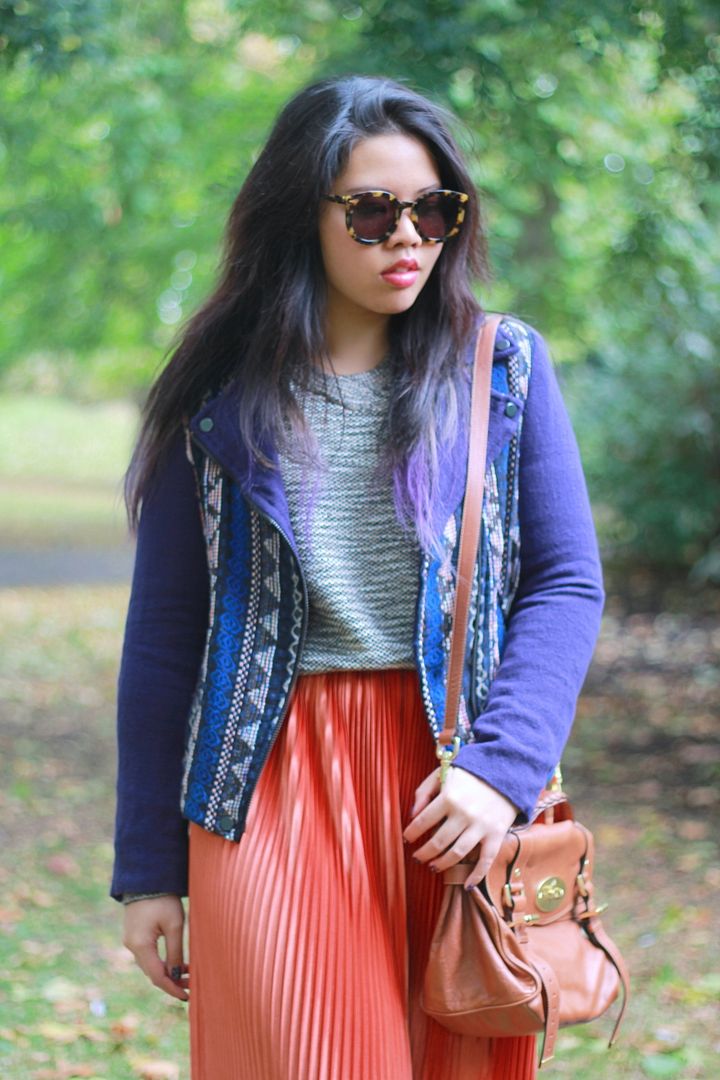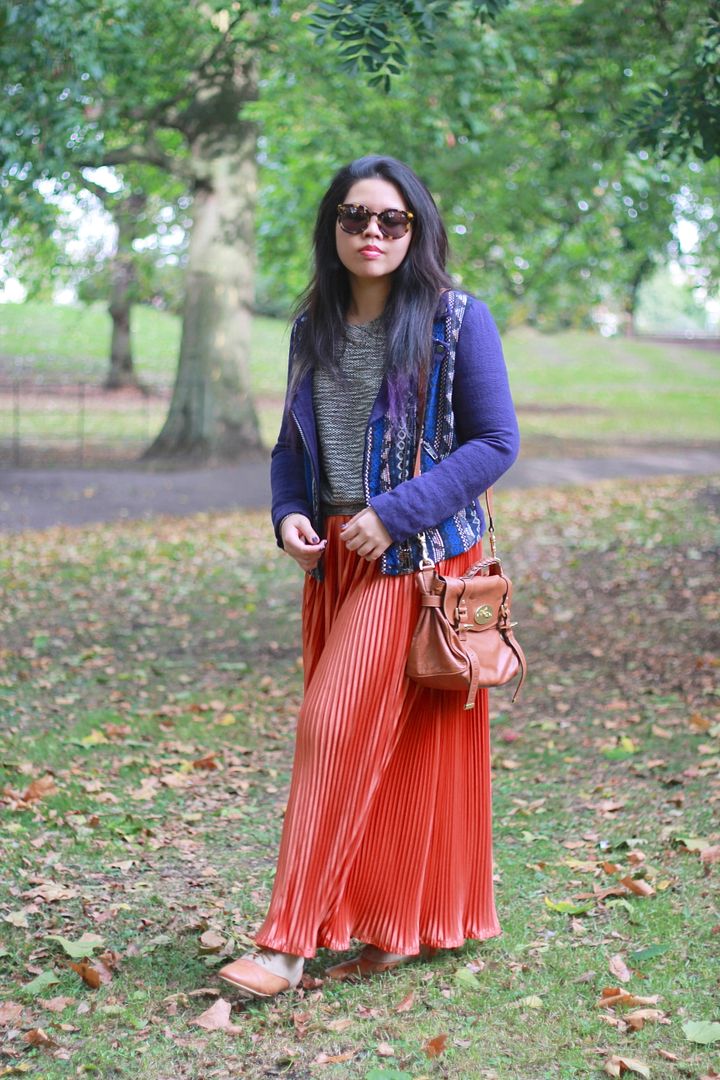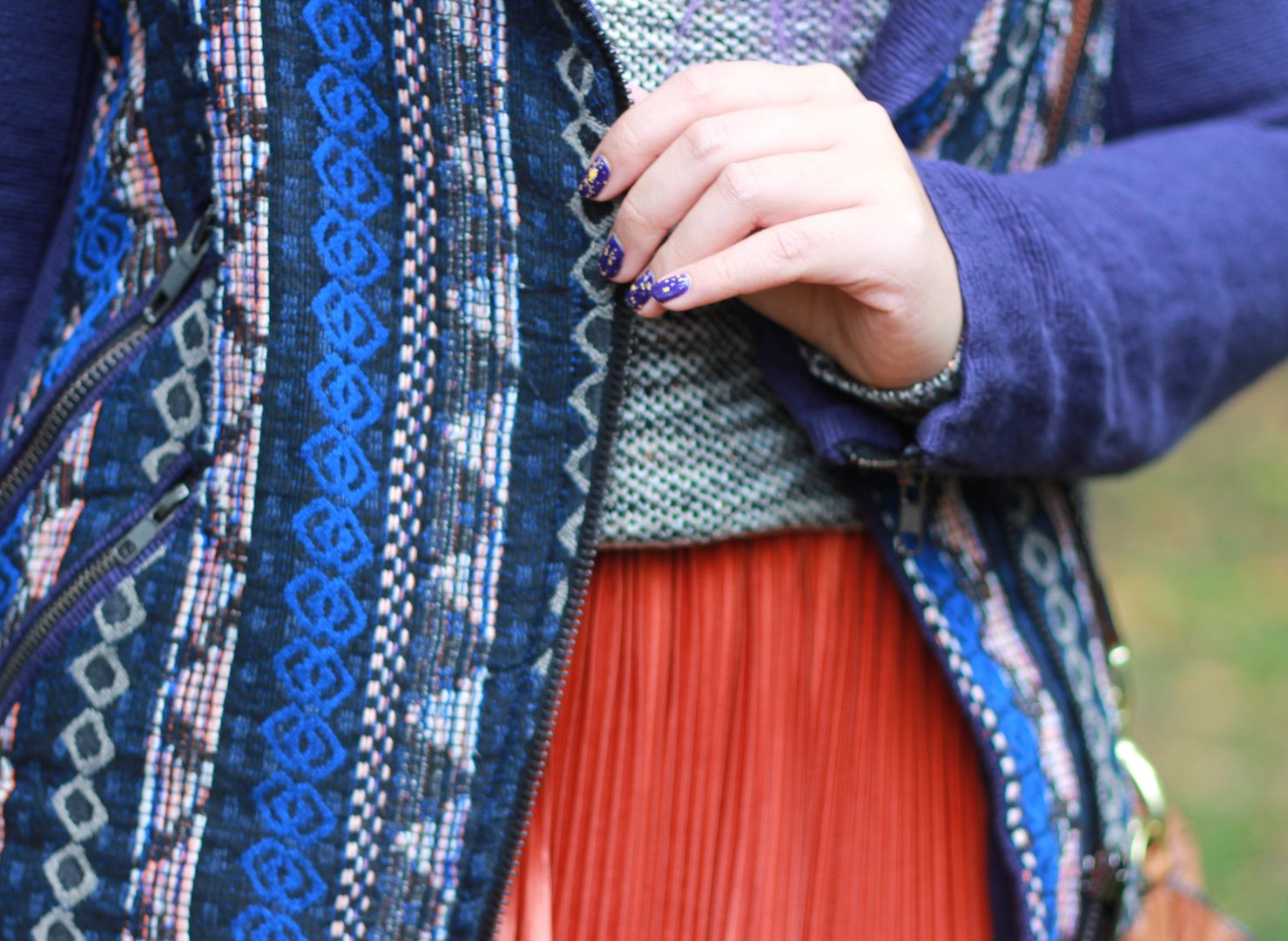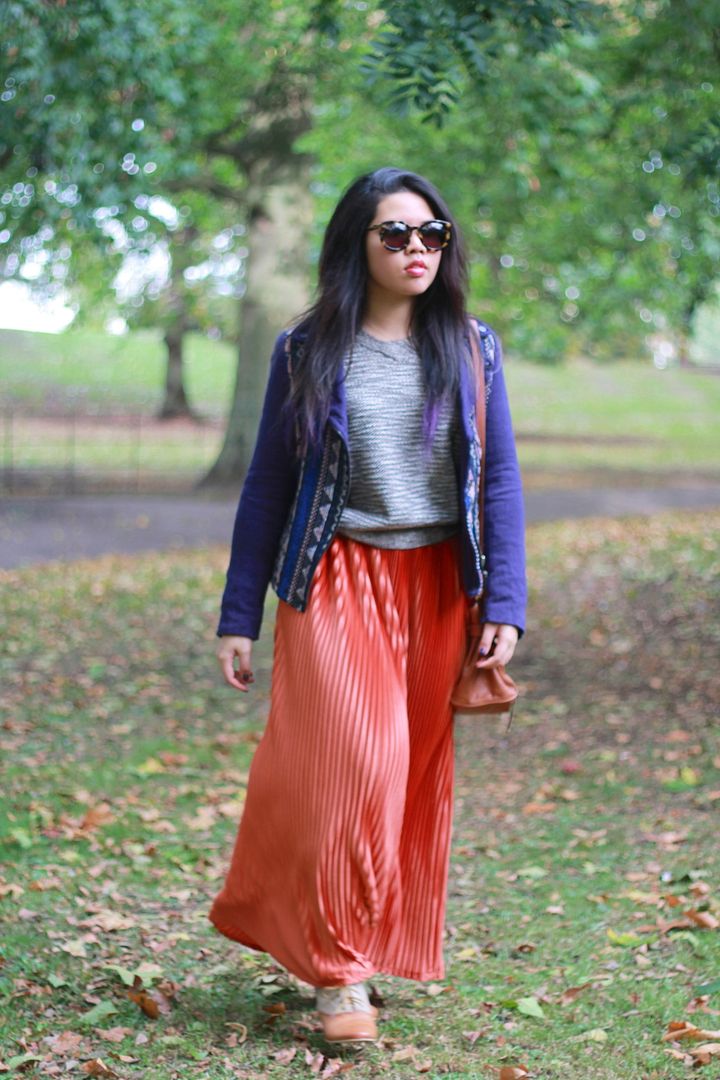 I love the fact that this pleated maxi skirt is made from quite a weighty material so it doesn't blow around and threaten to engulf me in the strong winds (a problem I've encountered far too many times in this unpredictable weather). I paired it with this jumper I recently got from & Other Stories, which looks plain grey from afar but when you get up close you can actually see the knit is speckled with little metallic bronze accents. The jacket was from that huge Zara sale a while ago now, I really like the way navy and orange look together.
Last night I saw Thirty Seconds to Mars at the O2 arena and it was absolutely amazing but I'm really tired now and my cold seems to have intensified (well what was I expecting?) I'd really just like to spend the whole day in bed, tell me that's acceptable on a Sunday?
Hope you all are having a fun weekend!