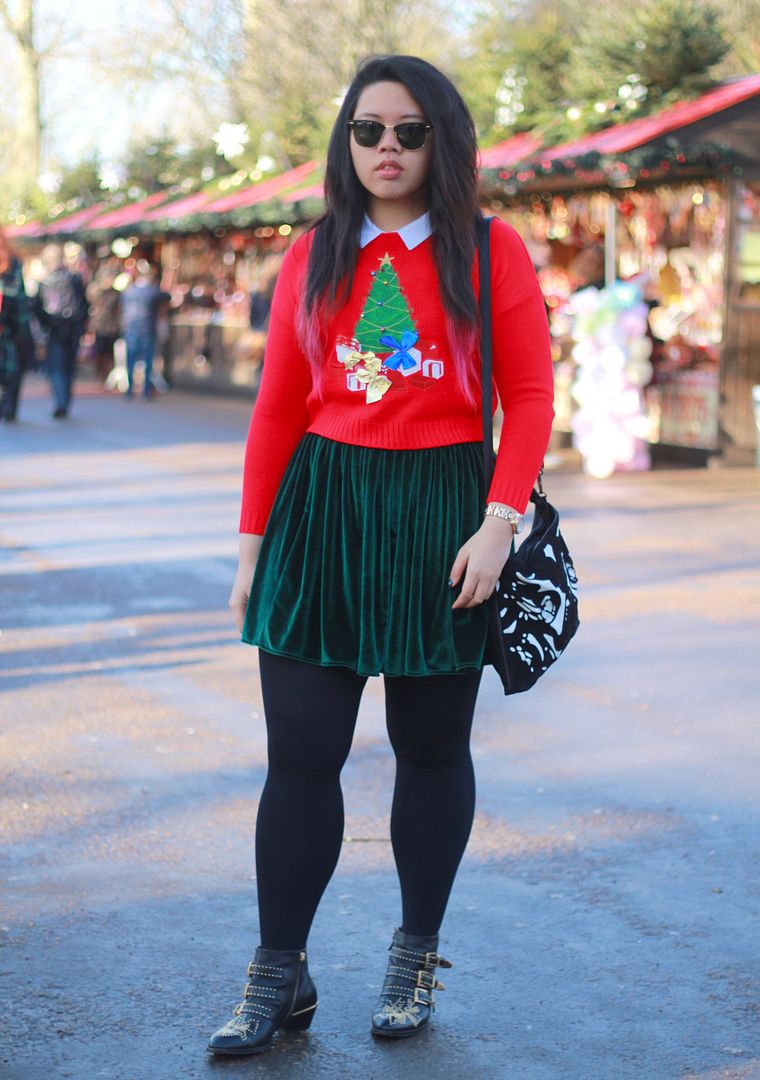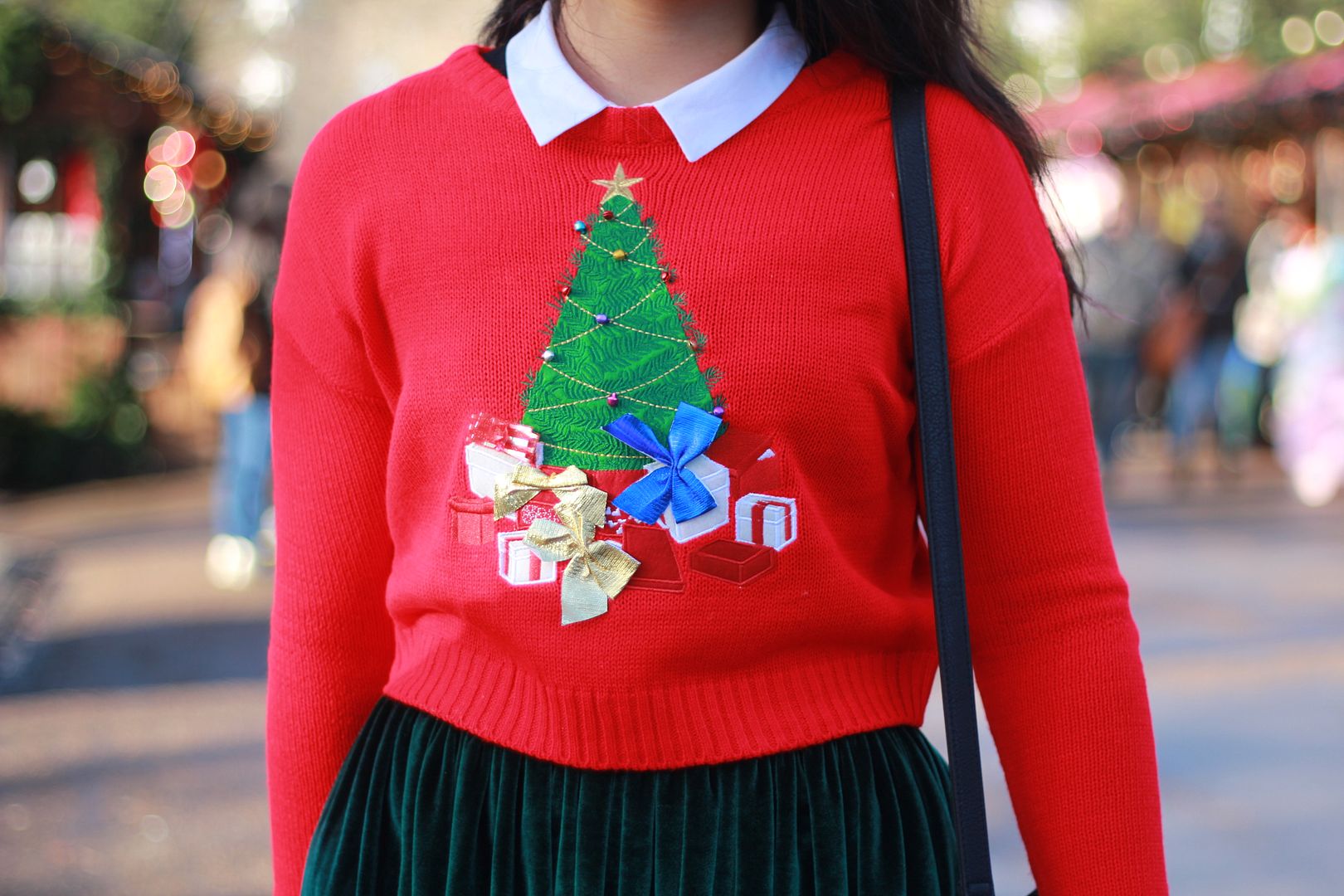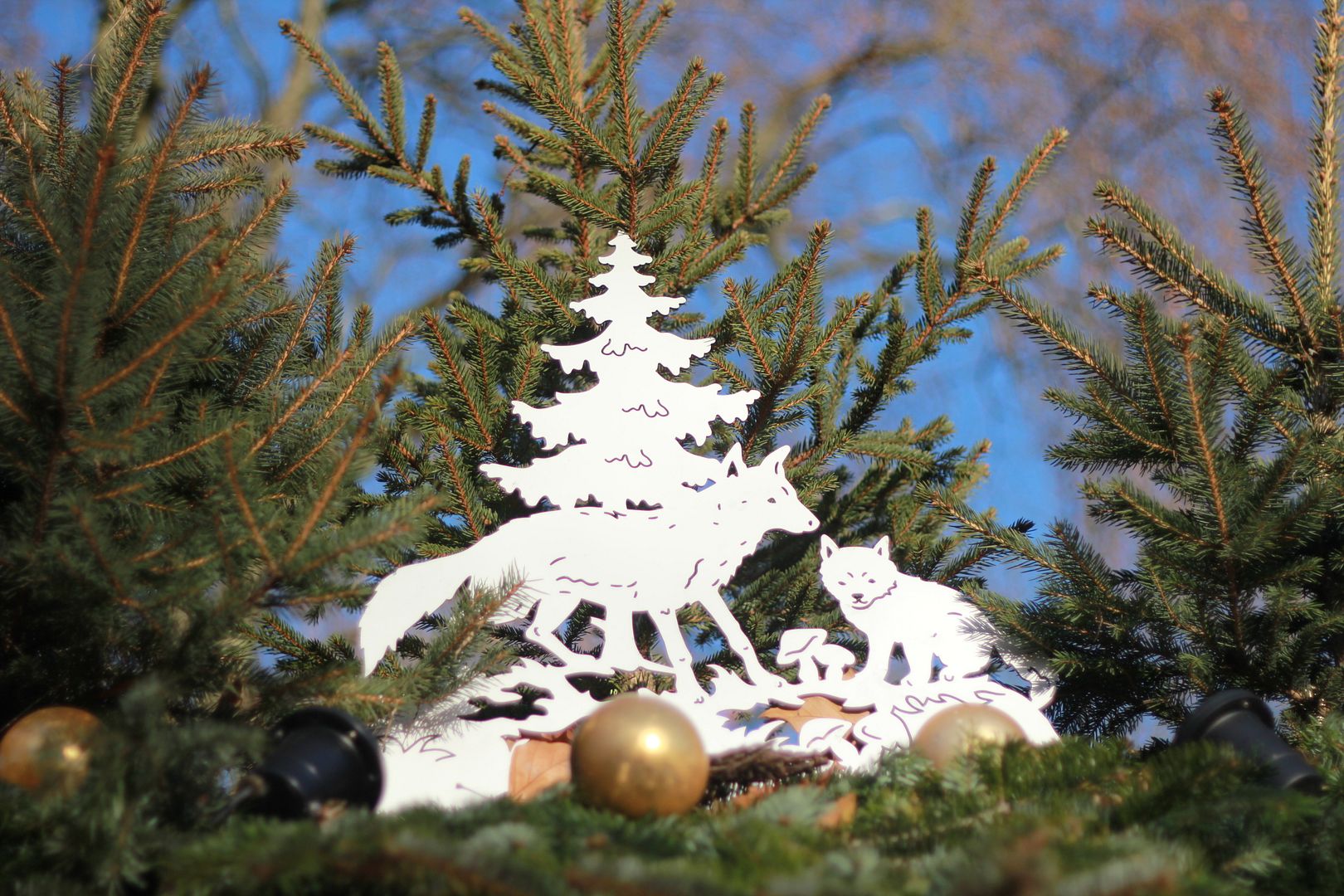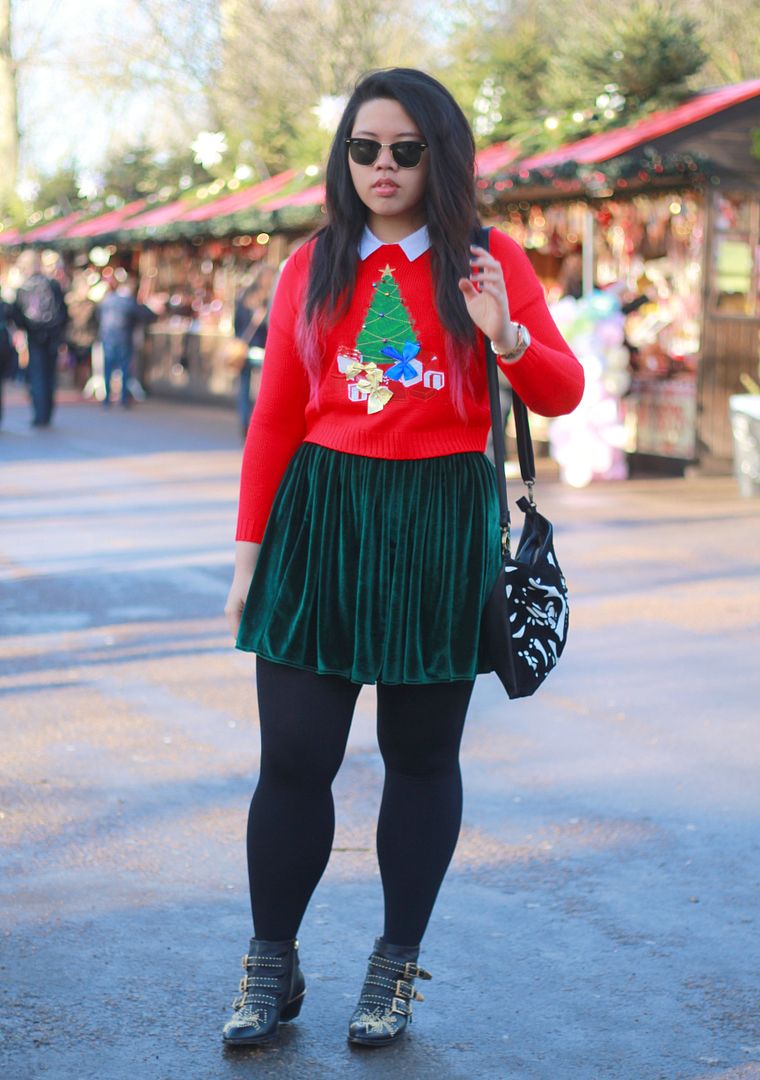 Since I will spend the majority of Christmas day in a cozy jumper and pyjama bottoms, I like to dress as festively as possible in the lead up to it. This is what I wore to visit Winter Wonderland in Hyde Park the other day. I love all the Christmas jumpers Primark have been stocking lately and the cropped ones are an absolute dream for me. Also being able to get away with wearing large amounts of red, green and gold together makes me very happy. I'm very lucky to have my family and best friends under my roof tomorrow and am really looking forward to giving everyone their presents!
Hope you all have a very Merry Christmas filled with lots of love and happiness!
What are some of your plans for tomorrow?