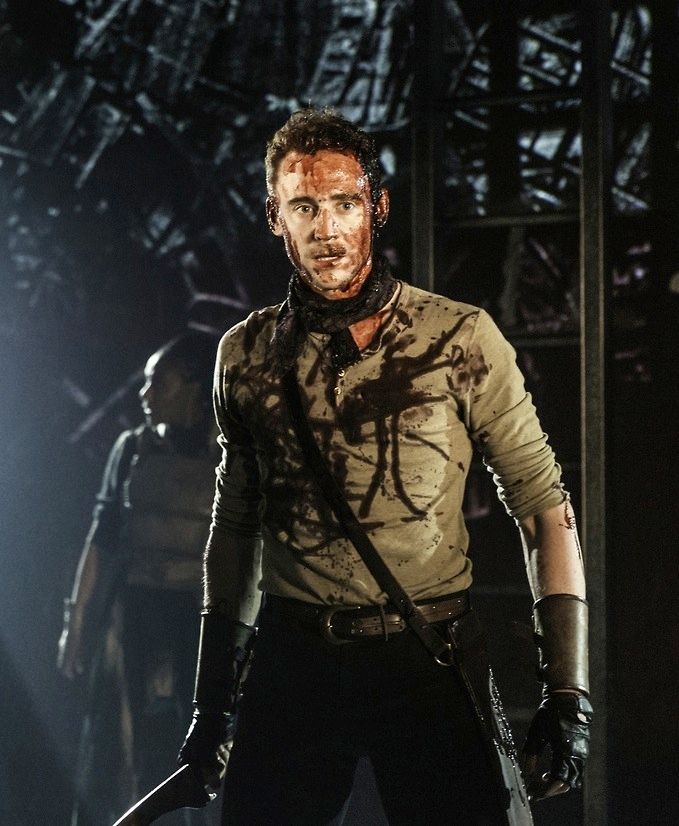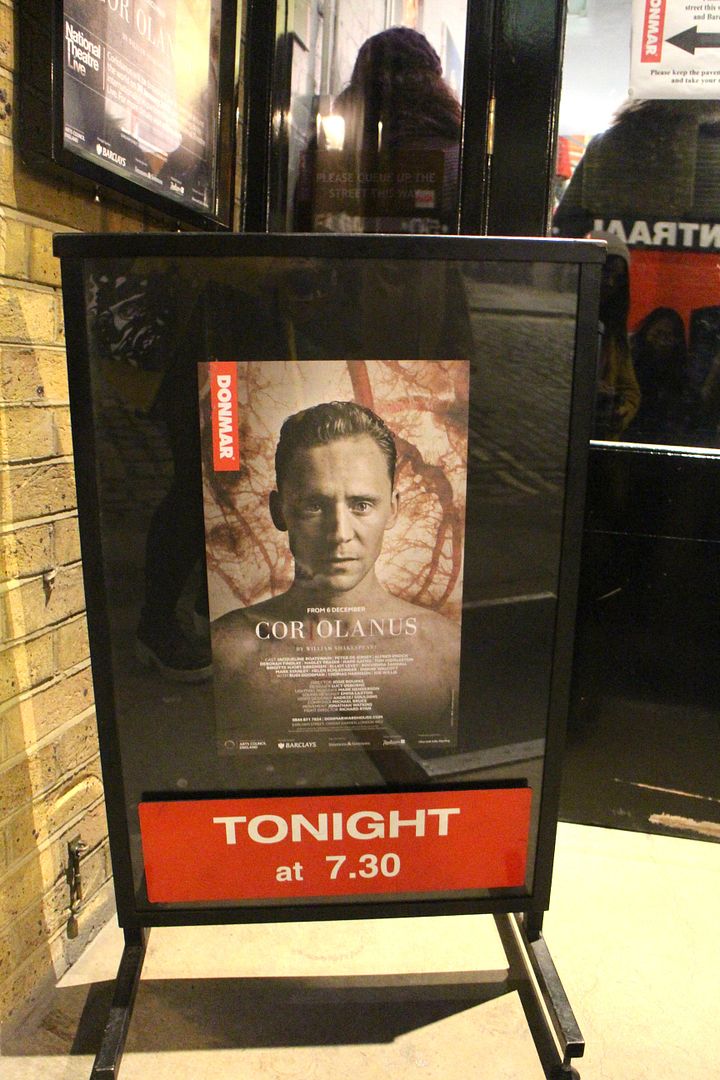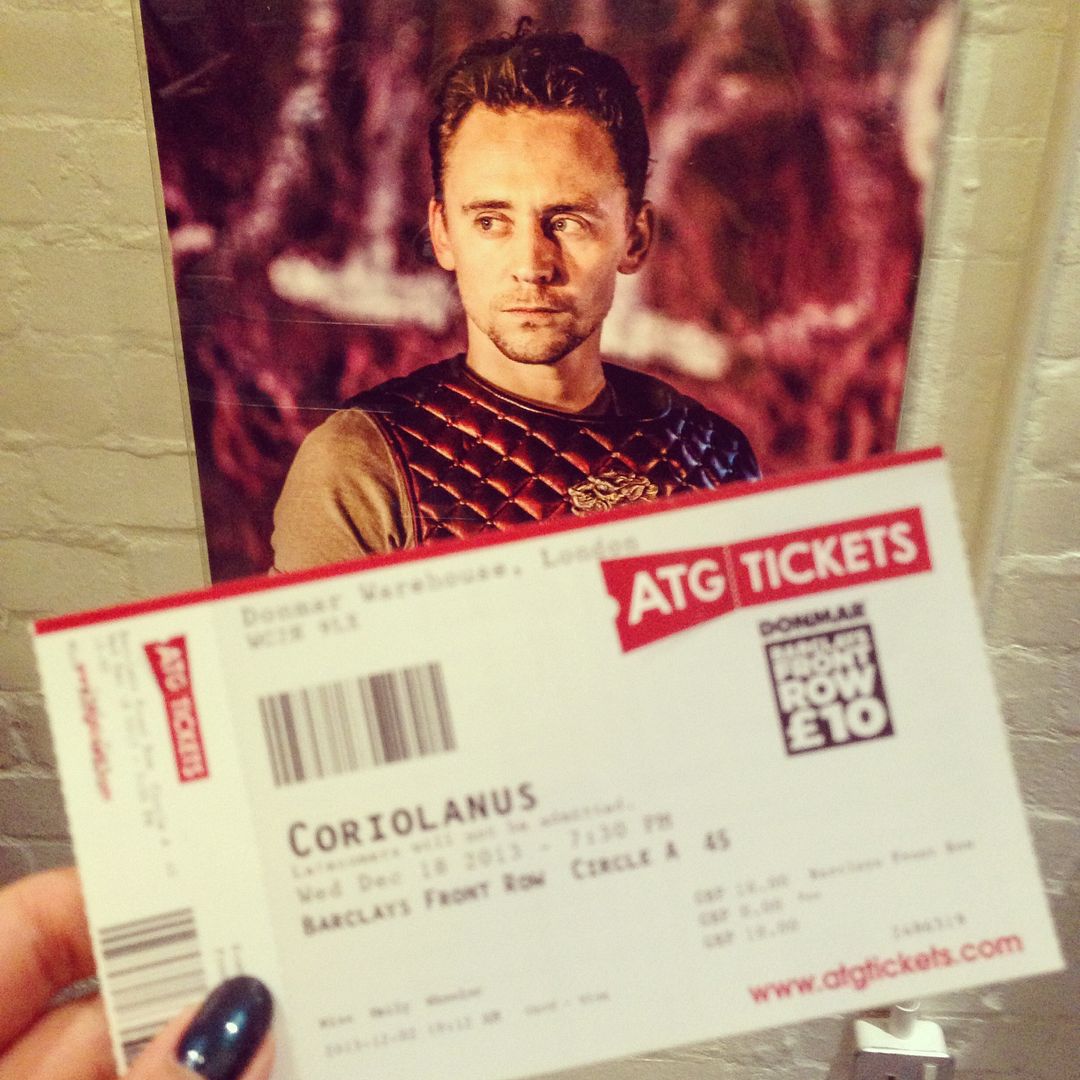 Today I have yet another theatre review for you, even though I apologise that this one is actually long overdue. I saw this play when it opened in December but haven't found the time to properly write about it until now. I was lucky enough to see Coriolanus at the Donmar Warehouse, with Tom Hiddleston (Thor, The Avengers) in the lead role. As the Donmar is quite a small intimate venue, tickets to this production sold out in a matter of minutes when it first went on sale, but somehow my friend managed to snag a pair of the weekly release of Barclays front row tickets. I've always had an affinity with this particular venue as it staged the first ever play I went to see in London (Red, 2009) and sparked my overall love for watching and going to the theatre, so naturally I was excited to be back there. The play Coriolanus is a Shakespearean tragedy and while I do find myself a little stumped at the language sometimes, I've always enjoyed Shakespeare (probably has something to do with my time studying Literature in high school). I had not read or seen any versions of Coriolanus prior so I was looking forward to seeing what it was about and how it would play out onstage.
The stage is set in a dark, dilapidated atmosphere with gravity scrawled over the walls and a singular ladder up to the ceiling in the centre. The cast enter wearing outfits featuring variations of khaki and grey, pieces of leather armour and combat boots, and immediately we see that this will be a modernised recreation of the war story. Very effectively, all 13 actors remain on stage at all times, simply moving back to sit in the shadows after their scene is done and resulting in an energetic pace that is absolutely captivating. It is a thrilling watch, the electronic music pounds loud to accentuate moments and a particular physical fight scene between two characters is so incredibly choreographed and executed it almost seems real, metal clashing against each other and bodies thumping against the floor.
Tom Hiddleston makes a grand effort taking on the ambitious yet stubborn Coriolanus. It's definitely a departure from any roles I've ever seen him play yet he pulls it off astonishingly well. It's probably not one of the most extraordinary performances I've ever witnessed but the physical aspect of the role is quite remarkable and Hiddleston must have trained really hard for it which is commendable. Meanwhile Mark Gatiss (Sherlock), plays the part of the senator of Rome but who is more of a father figure and advisor to Coriolanus. I must say I was most fascinated by Deborah Findlay's incredible acting prowess as Volumnia, Coriolanus' real mother. She was simply amazing to watch. Some more familiar faces also appear in minor roles such as Alfred Enoch (Harry Potter) and Mark Stanley (Game of Thrones) and as expected the cast all compliment each other and the whole structure of the play perfectly, when a production is as well cast as this, no part seems small or unnecessary.
Of course as expected with this genre, a happy ending was not on the horizon but they certainly gave a pretty epic final scene that continued well from prior trepidation. When the stage finally cut into darkness, the whole theatre erupted in boisterous applause and it was apparent that everyone had been taken on an equally wild and wondrous ride. What I loved most about Coriolanus was that it was one of the most action-packed plays I've ever experienced and that is an impressive feat when you consider the size of the theatre, lack of stage mechanics and modest use of props. Massive props (eep no pun intended) to Donmar's artistic director Josie Rourke for once again transforming the space and translating it into a completely different story.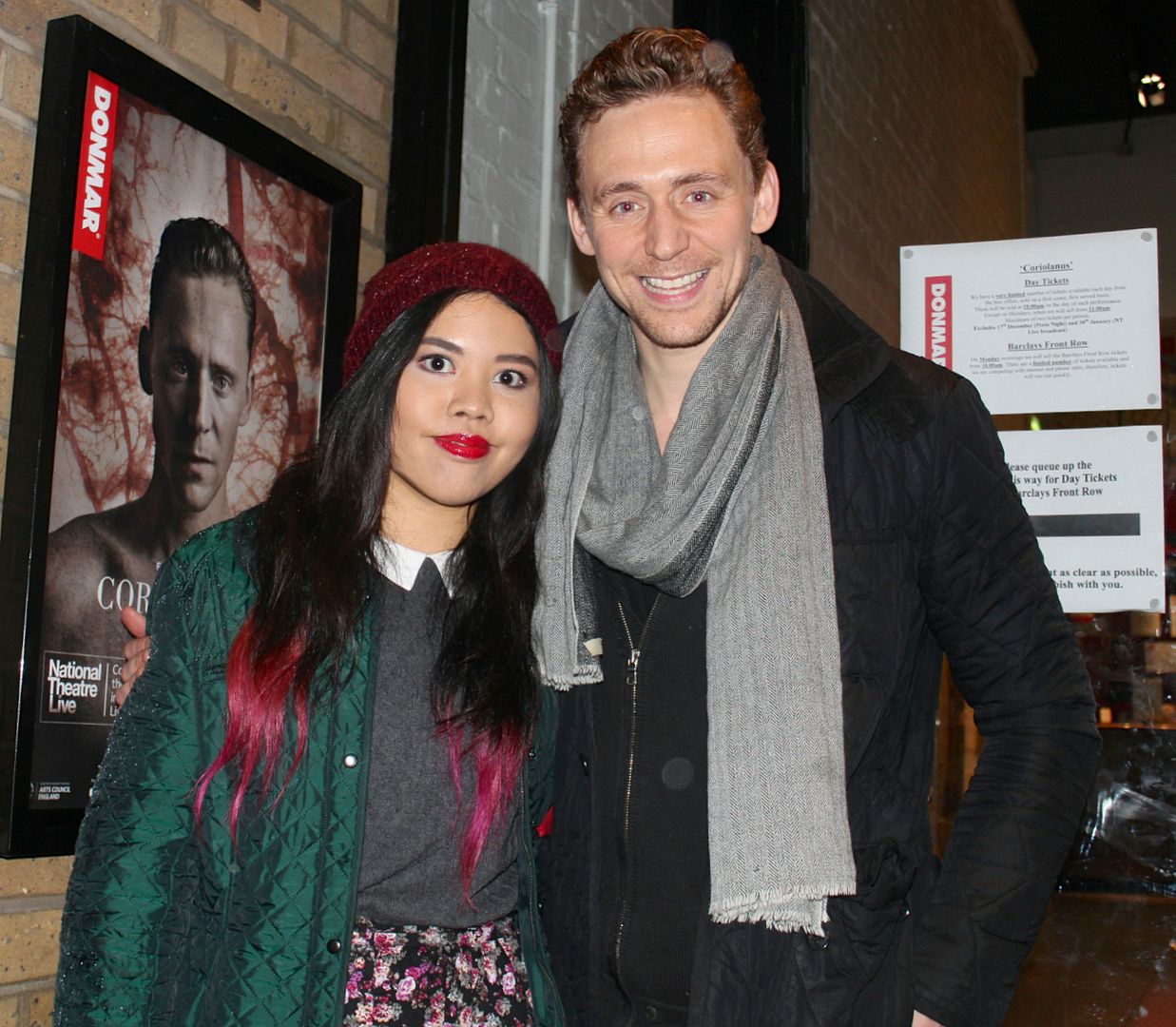 And of course, no theatre outing would be complete without a visit to the stage door afterwards. I can honestly vouch that Tom is as much a gentleman as he appears to be on camera, taking his time and chatting to everyone who was waiting after the show. I think I was lucky to have gone earlier on in the run though as I've heard the amount of fans who turn up after the show has gotten a little crazy and he now only signs for the first few in line. Who can blame him though, after three (or six on matinee days) intense and emotionally draining hours, I would be totally knackered too. However on that night, not even the torrential downpour could dampen my spirits as I made my way home, a skip in my step, adrenalin still coursing through me, and above all a longing to experience it all over again.
Coriolanus runs until February 13 at the Donmar Warehouse in London and is being screened in selected cinemas all over the world. Here is a little clip that Donmar released that gives a compelling insight to what goes on behind the scenes before each performance.