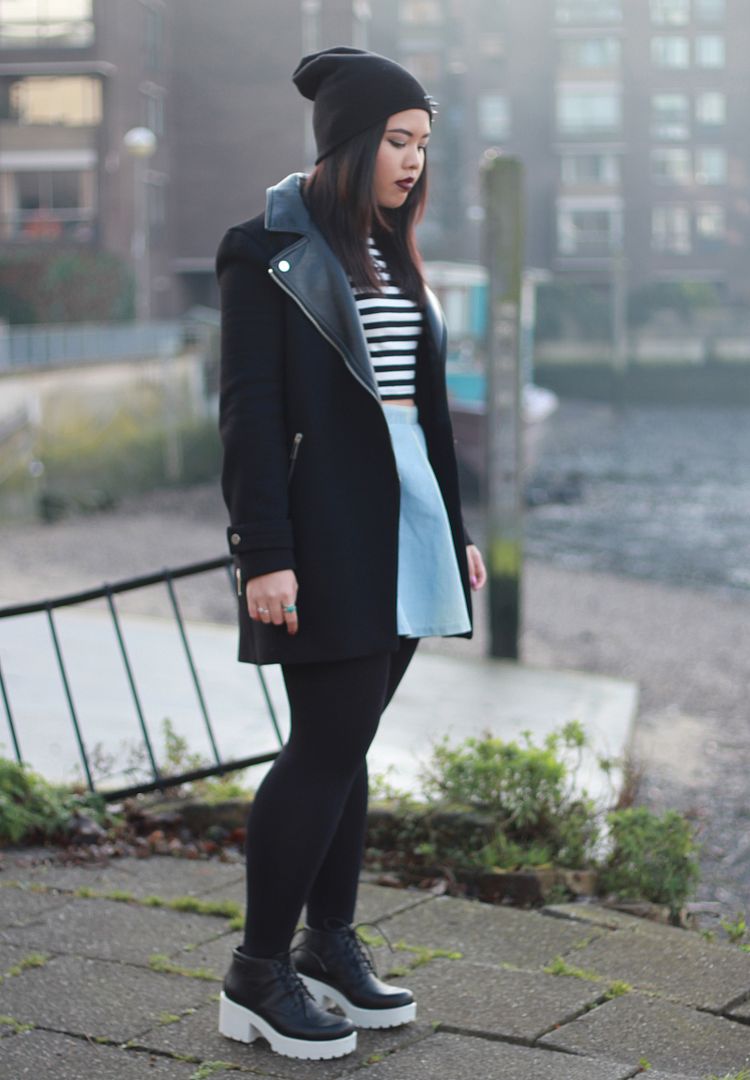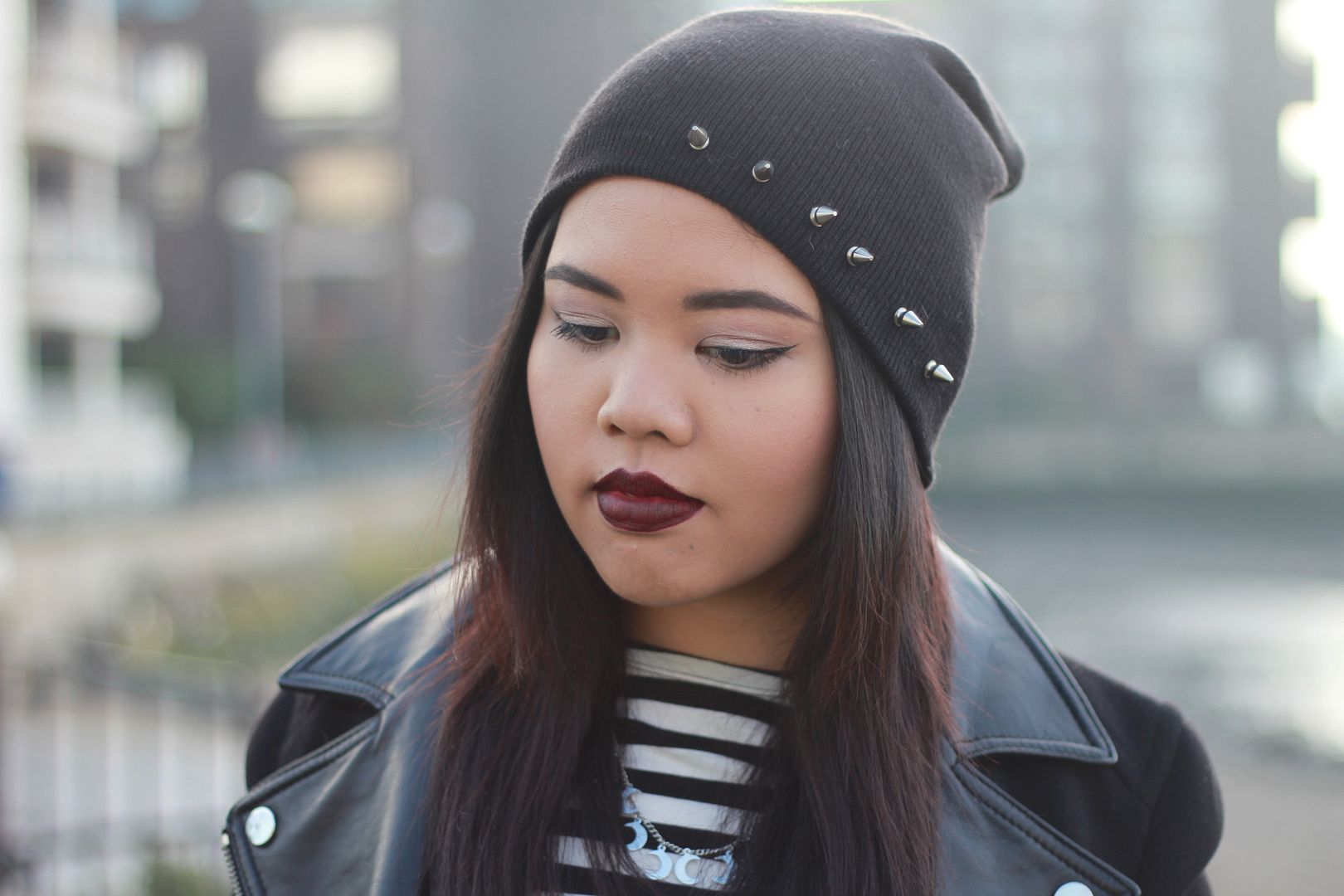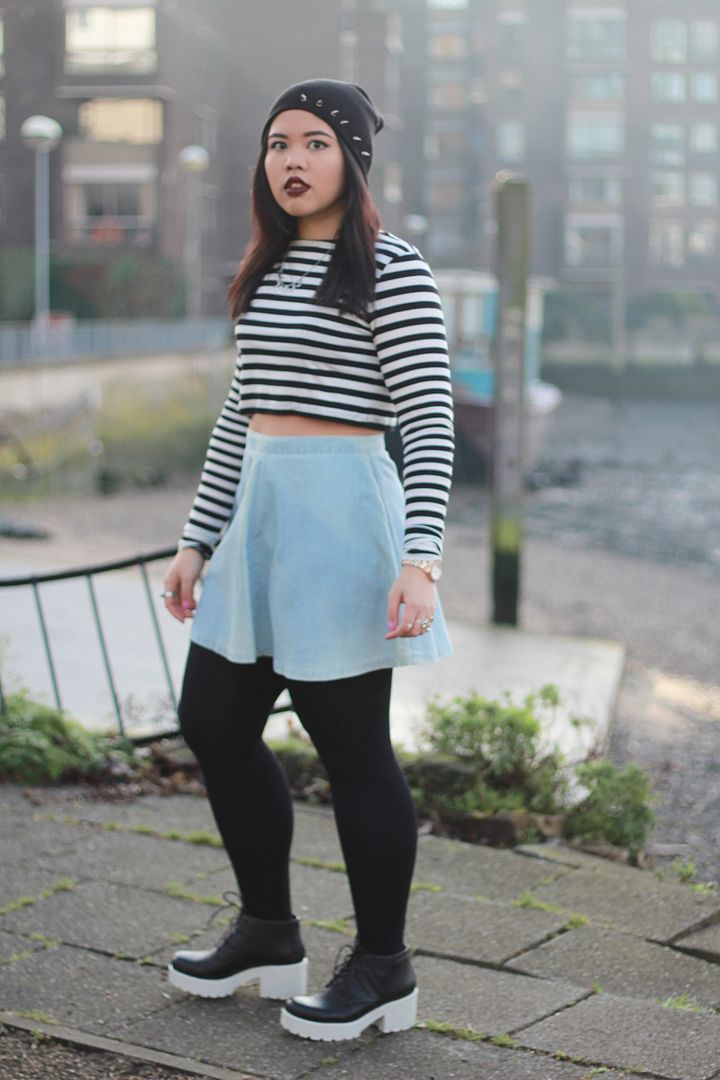 How dreary has the weather been? At least it's an excuse for me to wear my coats for a while longer (this is also one that I rediscovered in my previous spring clean) and dark lipsticks (Talk that Talk - RiRi hearts MAC). I've always liked the look of those American Apparel circle skirts but found that the denim material was too stiff for my liking and didn't drape flatteringly over my wide hips. By chance I tried on this super similar one from Topshop and found that it's made from a much more supple denim, loved it and had to add it to my collection.
The other day voting for the Company Blog Awards closed (thank you to everyone who took their time to vote for this blog) but now the Cosmopolitan Blog Awards are open
here
, I would also tremendously appreciate it if you could nominate Adventures of an Anglophile for
Best Established Fashion Blog.
Thank you xx