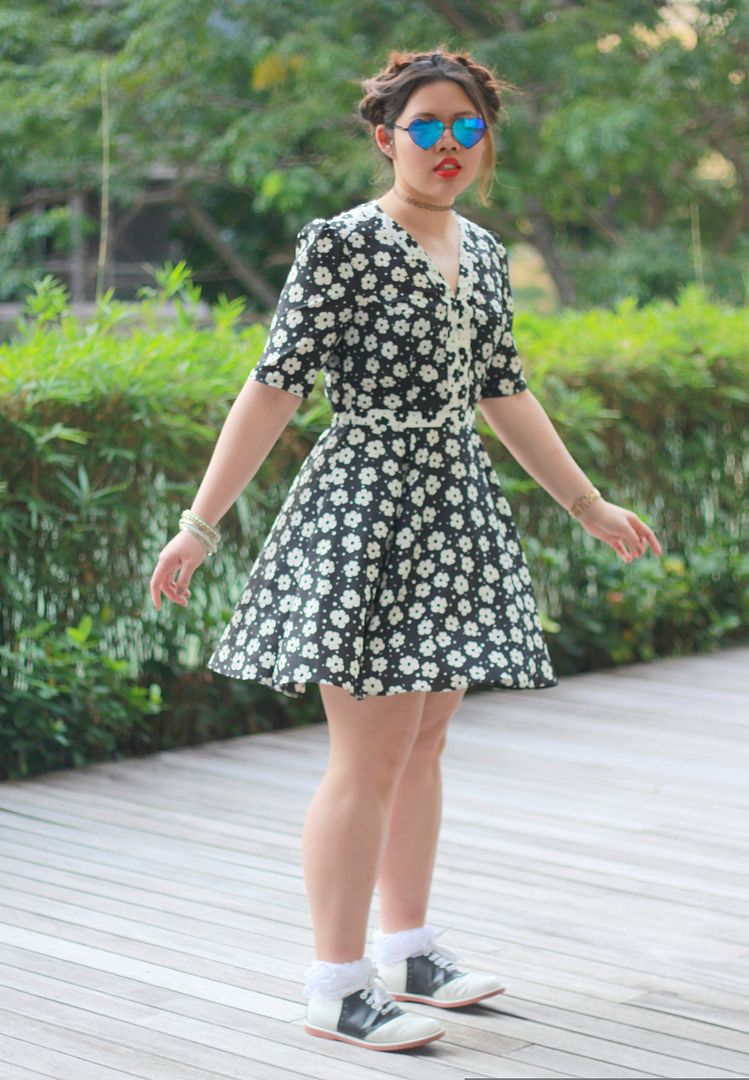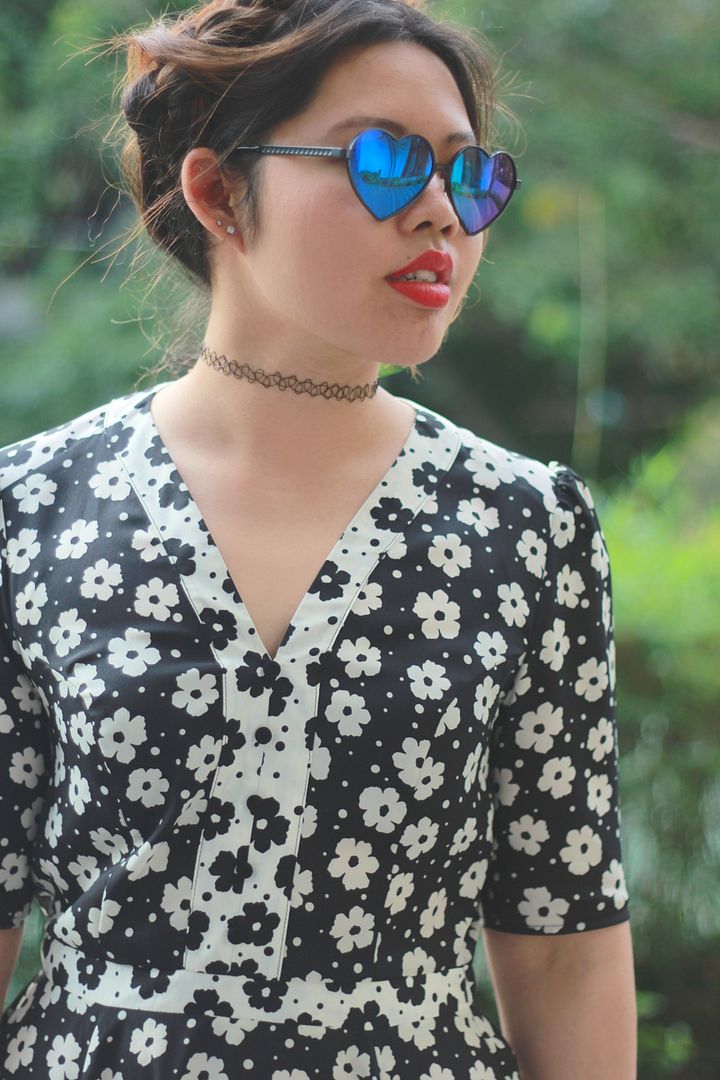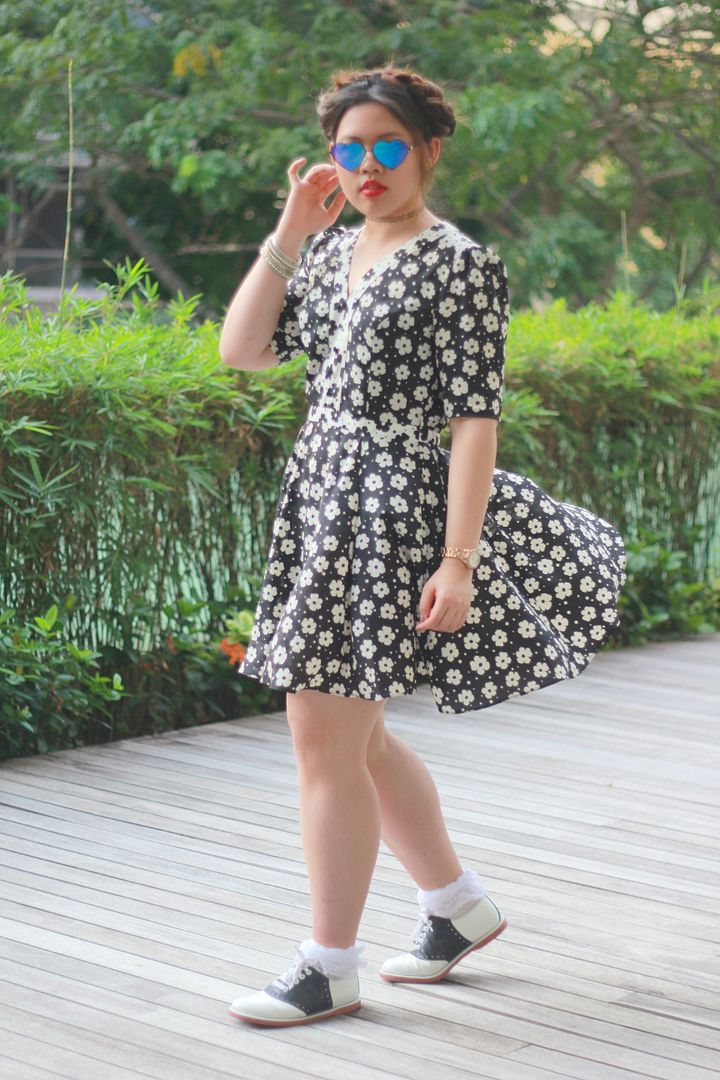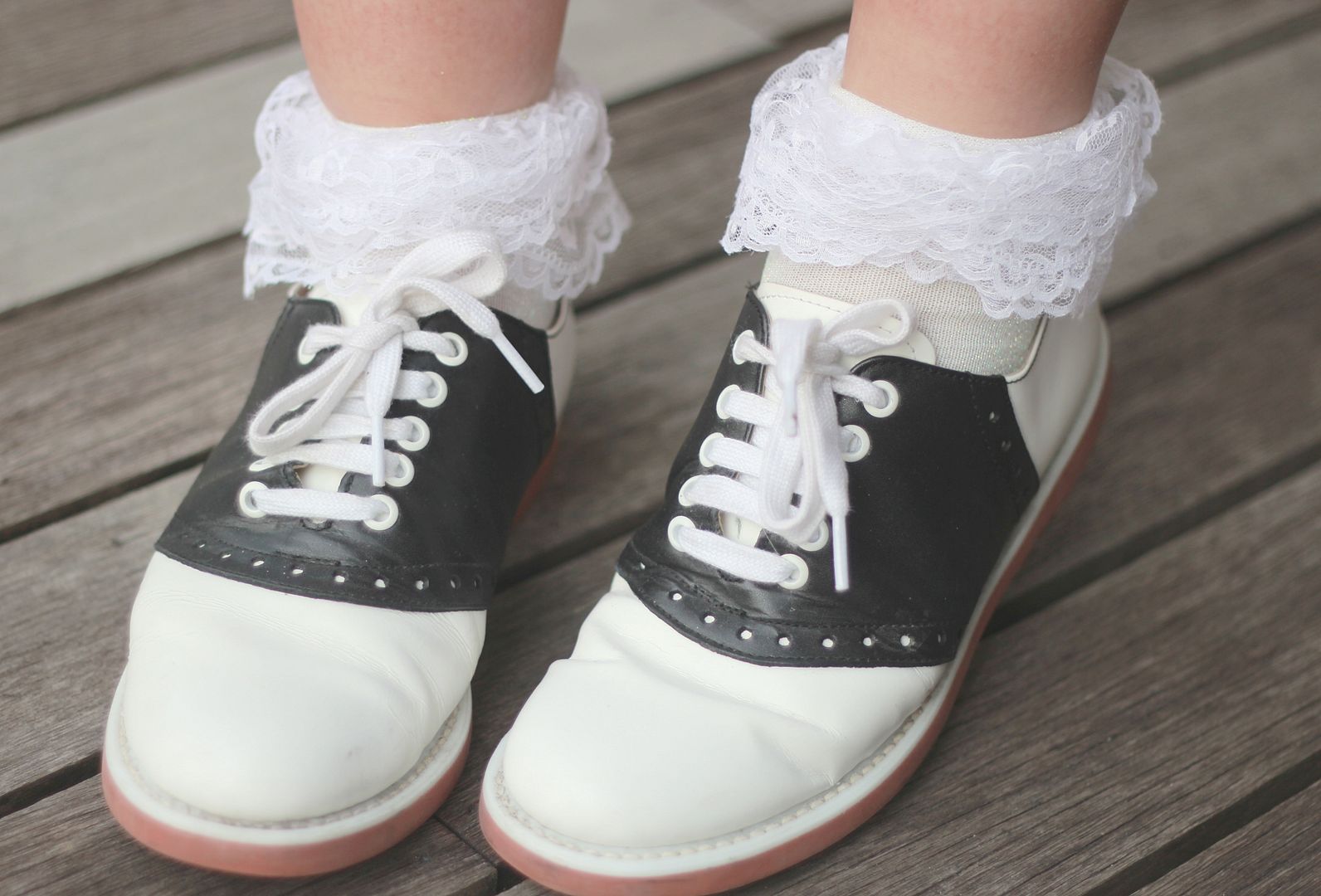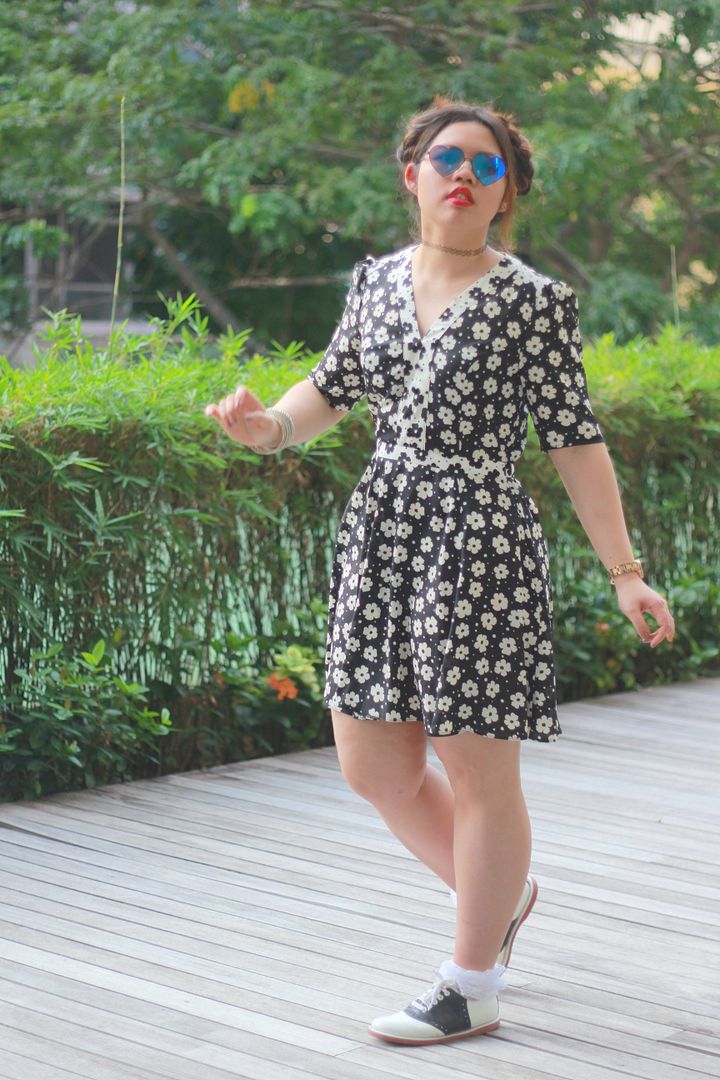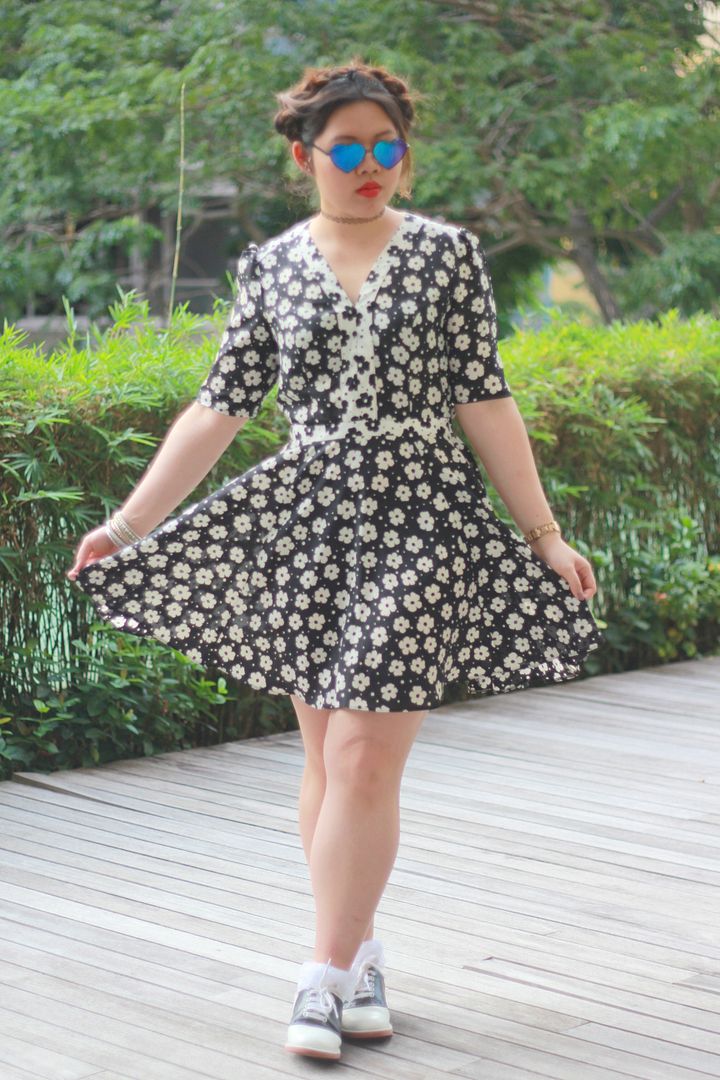 "Oh the balmy days and the palmy bays,
And the cars, and the bars, my Carmen!"
Inspired by one of my favourite films after recently re-watching it with a friend. This little monochrome tea dress has fast become one of my favourite dresses in my collection. You know when you find a piece of clothing that fits you perfectly it almost feels tailor made and you just wish if only every item that you acquire from now on would fit as nice as this and you think you should probably get back ups because what will you do if this one falls apart? Yep that's me with this dress.