Last Friday I took a trip to Warwick to attend a talk with my favourite actress, Sophie Turner. You may know Sophie from her portrayal of Sansa Stark in the hit TV series,
Game of Thrones
. This was my first time visiting Warwick, which is Sophie's hometown and the talk itself was taking place at
Playbox Theatre
, the drama school she attended since she was three years old and has since become a patron of. Being the huge GOT nerd and Sansa supporter that I am, I was looking forward to hearing more of Sophie's thoughts on bringing her character to life and if she would dish anything about the upcoming fifth season.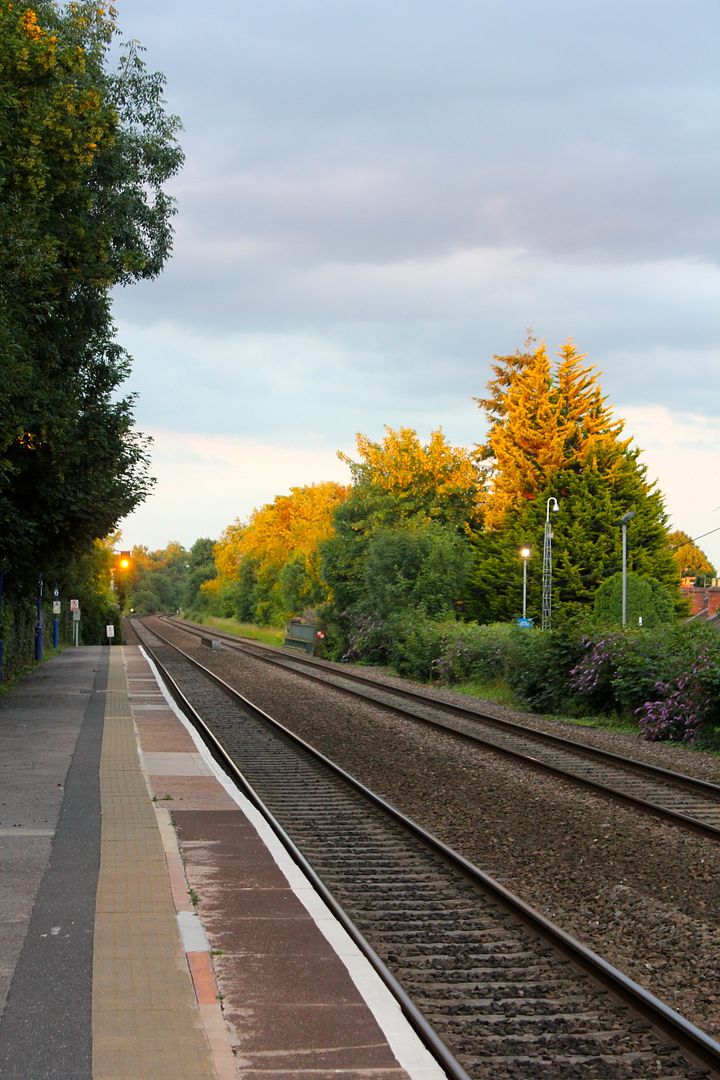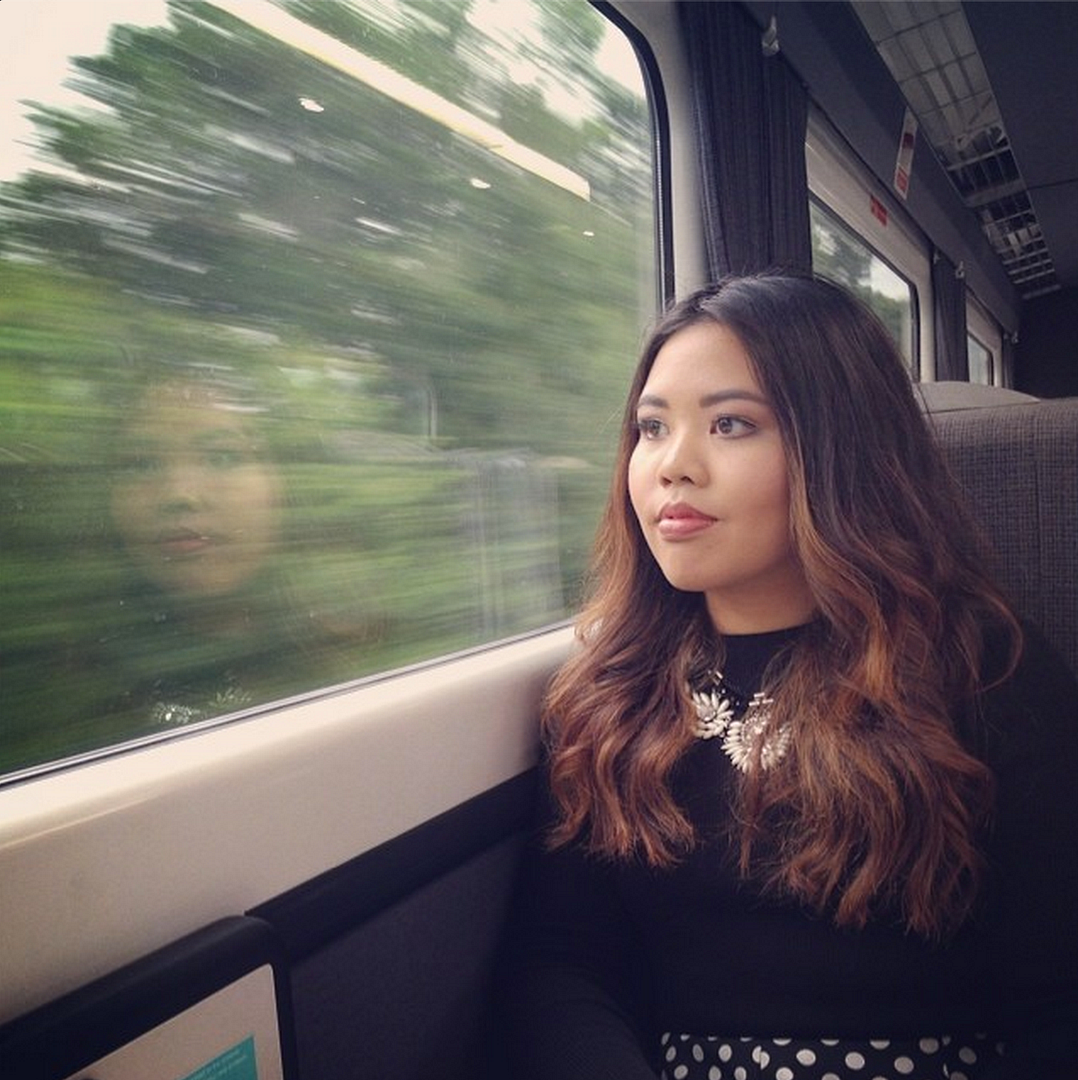 The train ride from London to Warwick took about an hour and fifteen minutes and I arrived there around midday. With the event not till 7pm, my friend and I grabbed lunch at the Unicorn Pub (recommended by our taxi driver) and walked around the town centre. At first impression, Warwick seemed very small but lovely nonetheless, and it comfortingly reminded me a lot of Dunsborough in Western Australia, which is where I grew up. On our way to locating the Playbox Theatre, we passed Warwick Castle and I'm definitely going to have to come back to properly explore the place without any time constraints one day. The theatre itself is a gorgeous, modern square structure, one side completely made of glass and leading straight on to a wide expanse of green park, the whole block isolated by a circle of lush green trees. It was heart-warming to hear the chatter of children making their way in and out of the theatre with a skip in their step, often pausing to climb and swing from the bike stands along the way, it certainly appears to be the dream location for budding young actors. Sophie herself arrived about ten minutes before the event (both parents in tow) and she was just as lovely and down to earth as when I last met her. I finally got the chance to give her the drawing of her that I'd done early last year and without fangirling about it too much, she said she really loved it.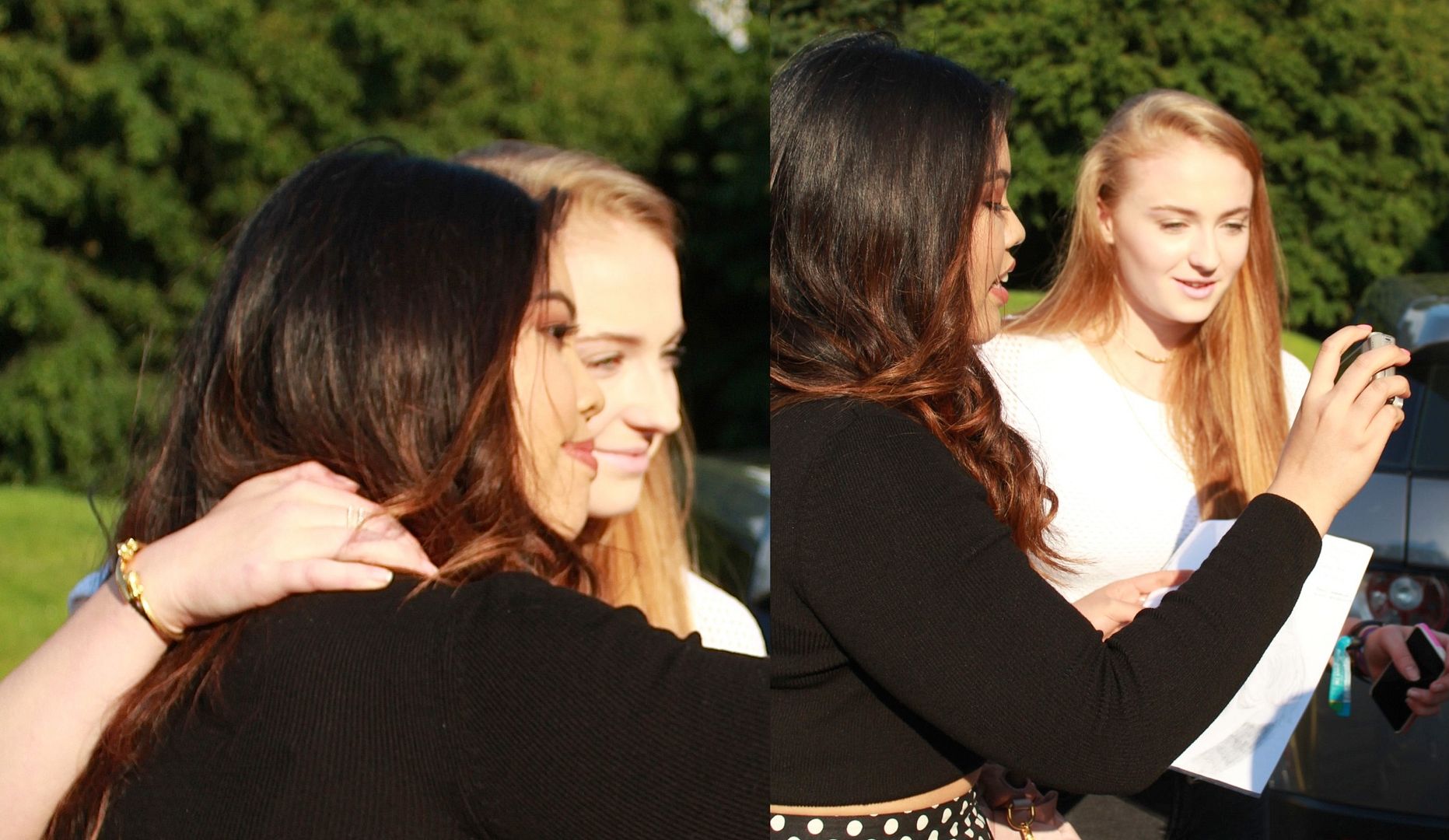 The theatre filled up as approximately 200 people made their way inside for a prompt 7pm start. Hosting the talk was one of Playbox's directors, Stewart McGill, which was perfect as you could immediately see that he and Sophie knew each other very well from working on many plays together in the past. Unfortunately no photos or recording were allowed inside the theatre but to summarise the hour long talk, Sophie started by reminiscing about her time spent at Playbox since she was dropped off there at three years of age, at first primarily so her mum could have coffee with her friends. She immediately fell in love with acting at Playbox and initially even dreamed of spending her entire life there and to work at the little cafe inside during her spare time until she would happily grow old (so cute). After starring in many of Playbox's productions, one of which was rather controversial in Warwick since it featured blood and a scene where someone was drilling into a girl's mouth (perhaps already an early sign of what was to come in her career), at around twelve years old she decided to attend open auditions for a role as Sansa Stark in a new series HBO were making. Without putting much thought into it afterwards, she was surprised to get a call back soon after and only started to get a sense of the scale of things when Stewart told one of the ladies working at the cafe about Sophie trying out for Game of Thrones and the avid book fan started jumping for joy. After five more call backs, Sophie finally received the wonderful news that she had gotten the role of Sansa.
Transitioning from stage work to television was not an easy task for her, the biggest difference being that she had to be very subtle with her facial expressions on screen as the camera picks up every tiny detail. The hours were also very long, most days started at 5am and if they were lucky they'd be able to get through two scenes in one day. So how long does one Game of Thrones episode generally take to film? According to Sophie, about three to four weeks. Despite all this, Sophie loves playing Sansa more than anything and finds so many similarities between herself and her character. Mainly the notion that they've both jumped into something with expectations and it's turned out completely different.
"In my case, it's been a 'good' different." she says. She's also as intrigued as any of us to see where Sansa's arc will go in the next season since the show is starting to deviate from the books.
"And we don't get the scripts until about two days before filming starts!" Sophie exclaims. She's enjoying Sansa's evolution into a player and learning from Littlefinger whom she calls a 'master manipulator'.
"Her and Littlefinger are like this" she explains, threading her fingers and clasping her hands together in a notion, then realising how awkward it looks, falls into a fit of laughter. "Well, not literally!"
In two weeks she will start filming the fifth season. She remarks how excited she is to get back with the cast and crew and how tight knit their family is, even across the different ages.
"It's amazing, we have actors in the show that are ninety years old and others that are three months old." she explains. Maisie Williams who plays Arya Stark was the first person she bonded with on set as they were almost the same age when they started and GOT was both their first real acting jobs but she says,
"Now most of my best friends are 40 year olds."
So who out of the cast is the most unlike their character? Sophie says Jack Gleeson of course is the biggest sweetheart and nothing like Joffrey, similarly Lena Headey who portrays Cersei is very laid back on set and always cracking jokes. However,
"Peter Dinklage is basically Tyrion." she laughs.
Aside from her work on Thrones, Sophie has four more projects in the pipeline, one of which she can't spill the beans on yet. The first is a psychological thriller titled Another Me which has already premiered in Spain and will be released here 'anytime now', about a girl who is haunted by her doppelganger. Next is the action comedy Barely Lethal about teenage assassins, whom she co-stars with Samuel L. Jackson, Jessica Alba and Hailee Steinfield which should be out around January 2015. She lists Samuel and Hailee as her close friends now and says they were a lot of fun to film with. Finally she's wrapped up on an indie film called Alone, about a war veteran battling post traumatic stress who meets and develops a relationship with a high school student and they end up falling in love.
"It's kind of weird since she's seventeen and he's like forty. Game of Thrones much?" she chuckles.
So Sophie has already played a variety of characters but what would her dream role be?
"A biopic. Perhaps something on the Kennedys or something in the Tudor era, I'm interested in those. I would definitely love to play a strong woman though."
And her ultimate dream co-star?
"Jack Nicholson. One Flew Over the Cuckoo's Nest is my favourite film."
Despite her success onscreen, Sophie would love to return to the stage one day, perhaps tackling Shakespeare. She tells us that she had previously been in talks to play Ofelia in a film adaptation of Hamlet but it hadn't worked out. Stewart jokes that even though she's pretty much set for life, there's always a vacancy in the cafeteria if she ever gets tired of the whole acting thing. Sophie says she will definitely consider it.
The talk drew to a close and Stewart presented Sophie with a bouquet of flowers on behalf of Playbox. The audience then got a chance to come down and meet her and get autographs and photos. I went up to her again to let her know how much Sansa's character meant to me and how perfect her portrayal was and she genuinely looked so touched, she thanked me for coming and pulled me into a big hug. I also mentioned that I was going to London Comic Con the next day and she told me say hello to the other cast members there from her. Afterwards I set off on the train back to London and despite not getting back home until well after midnight, I was still buzzing from the day, perhaps the best I've experienced in a long while.
*Update -
Sophie
's just followed me on
twitter
! Sophie, if you read this, thank you for everything. You truly are an inspiration! xxx