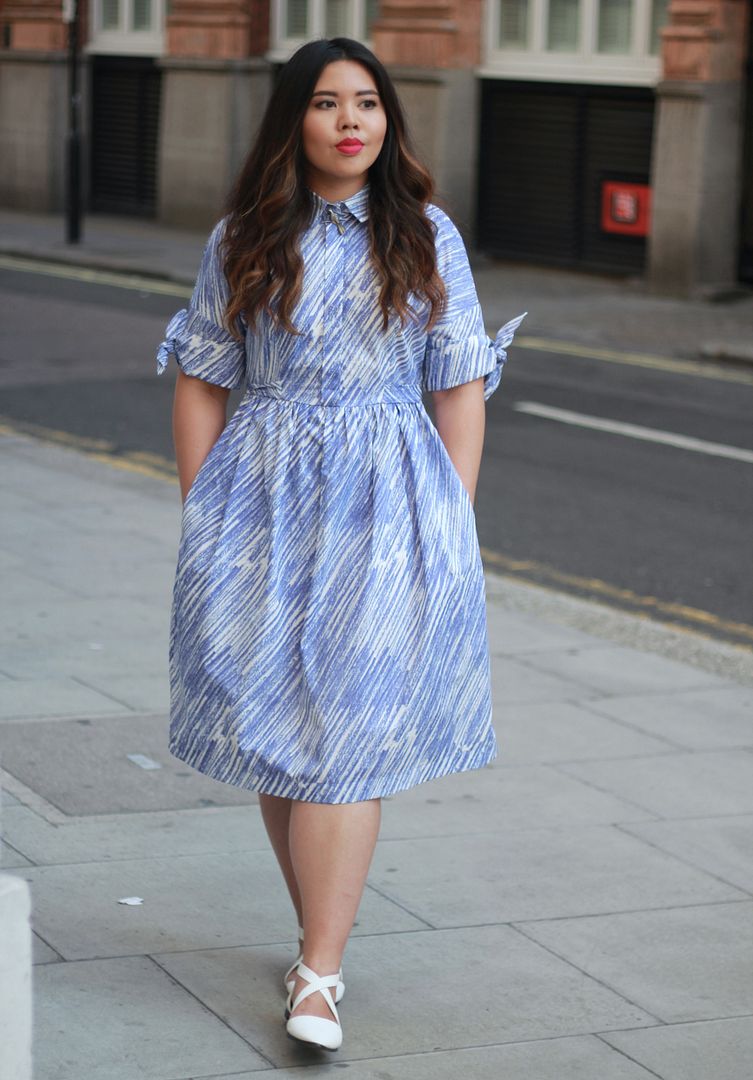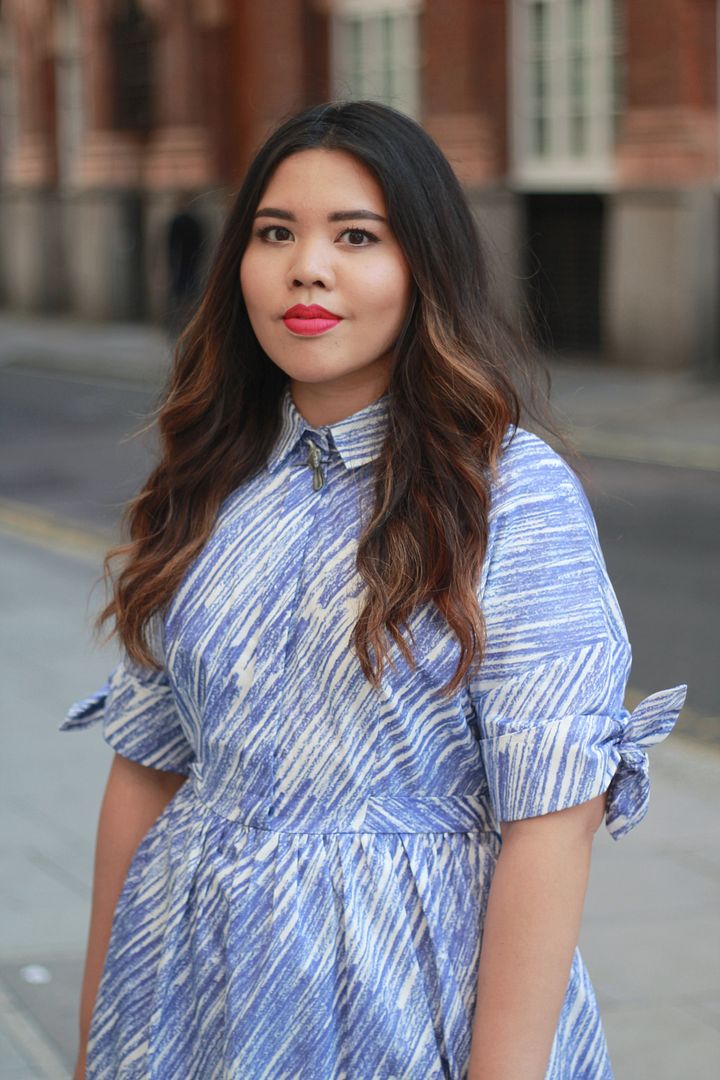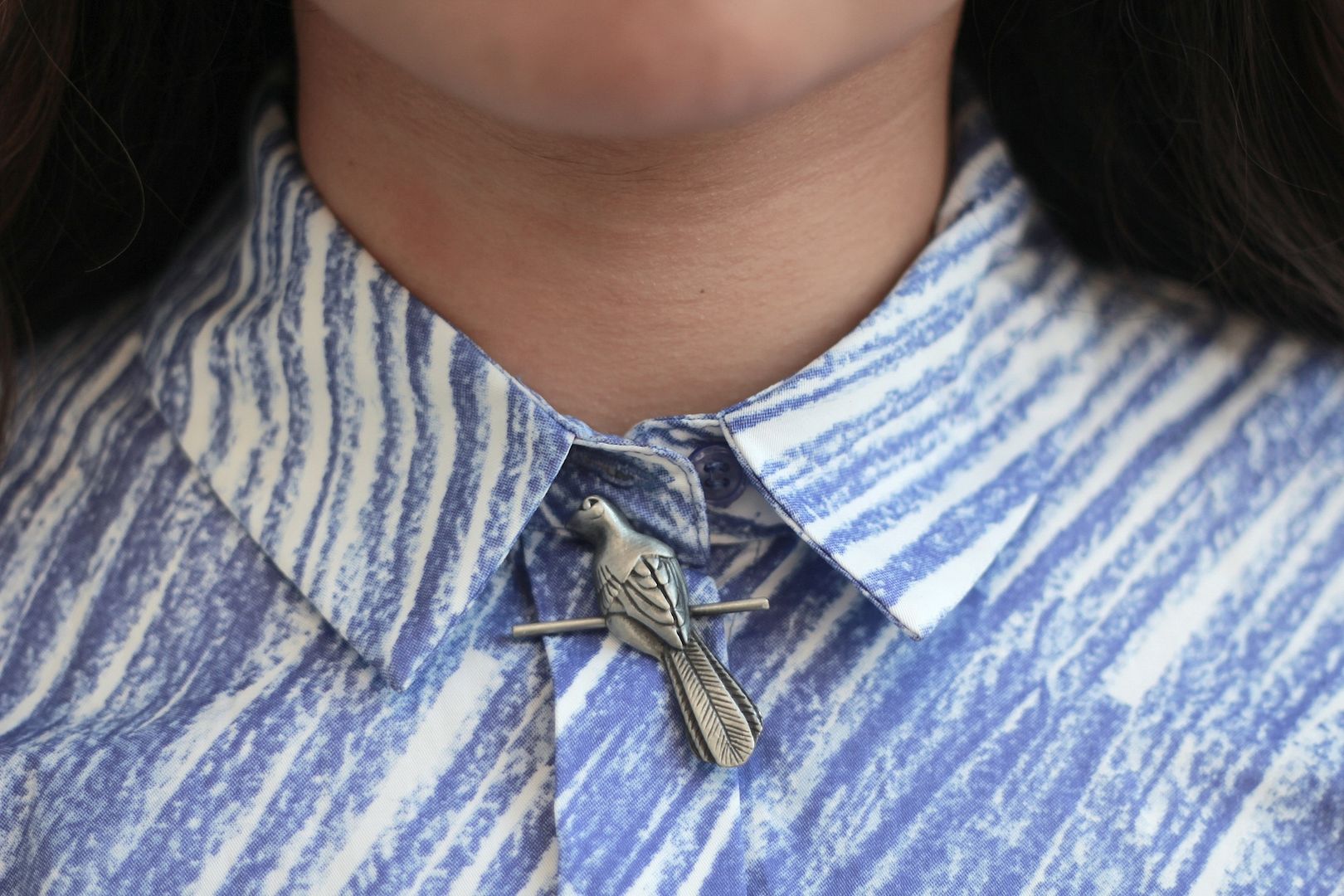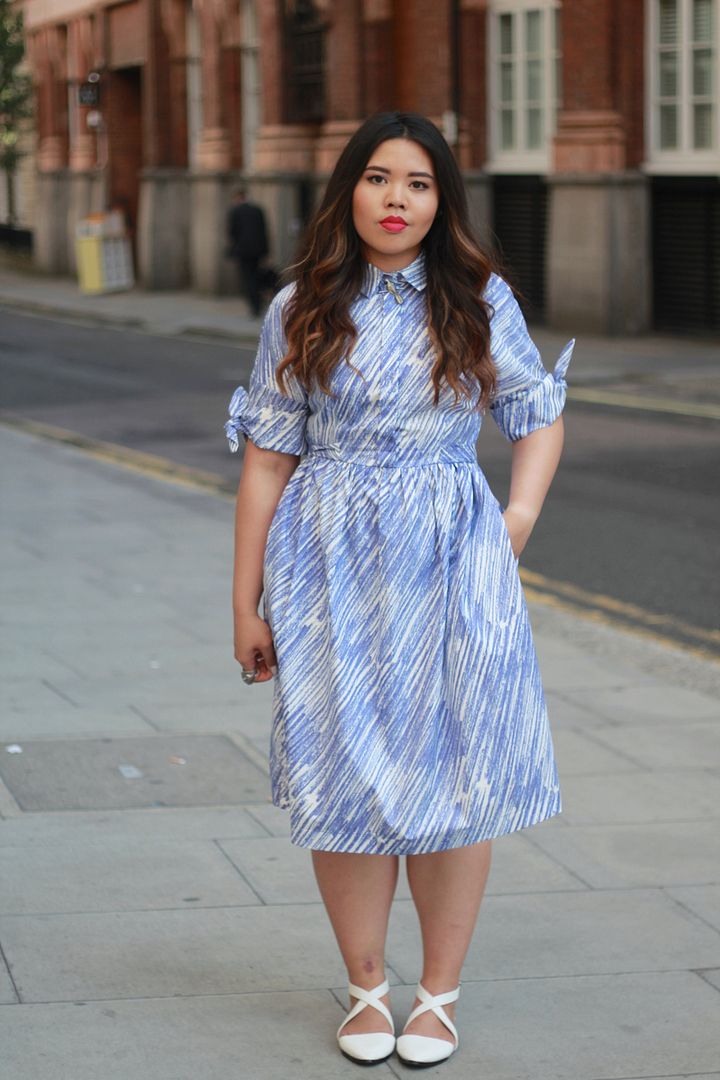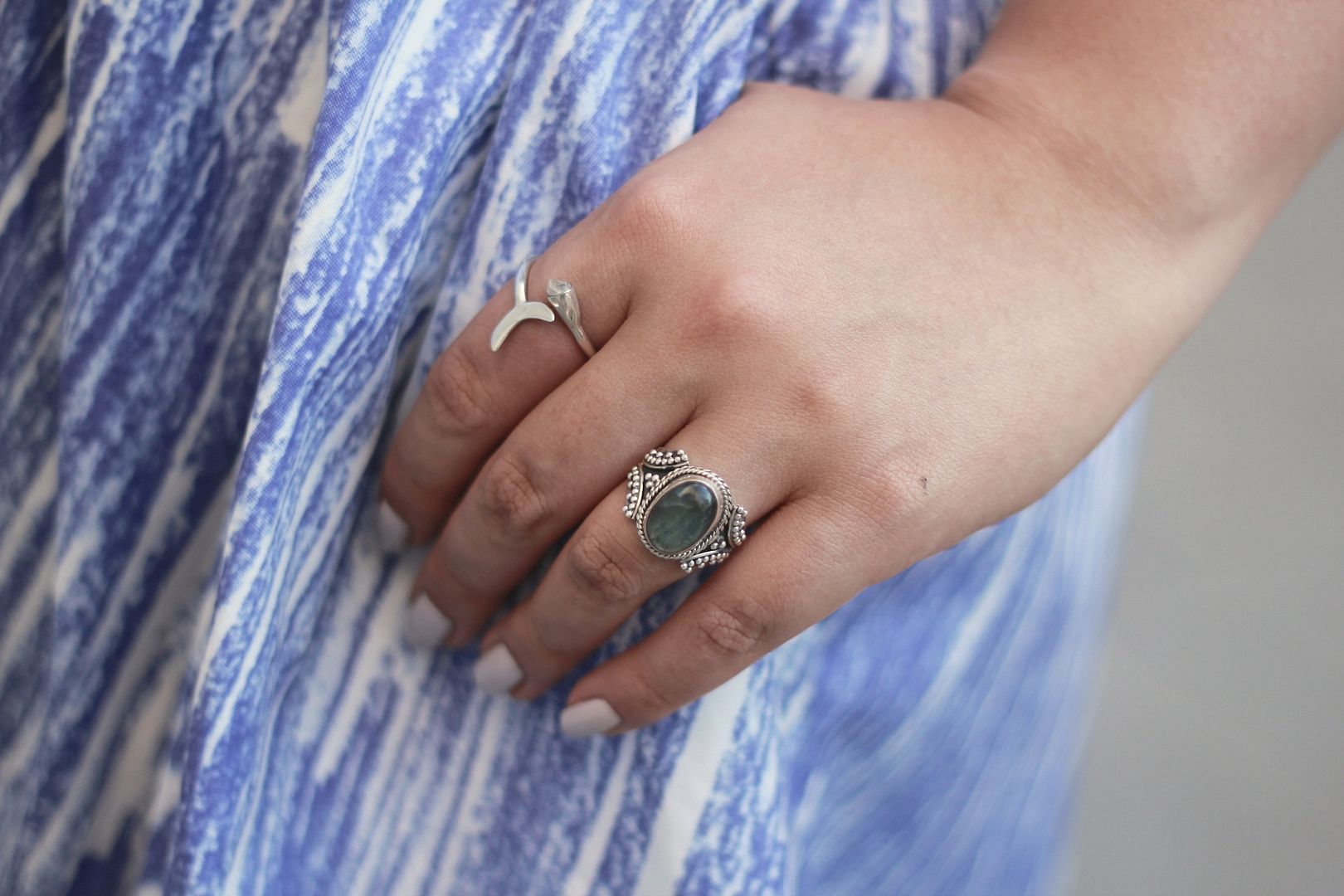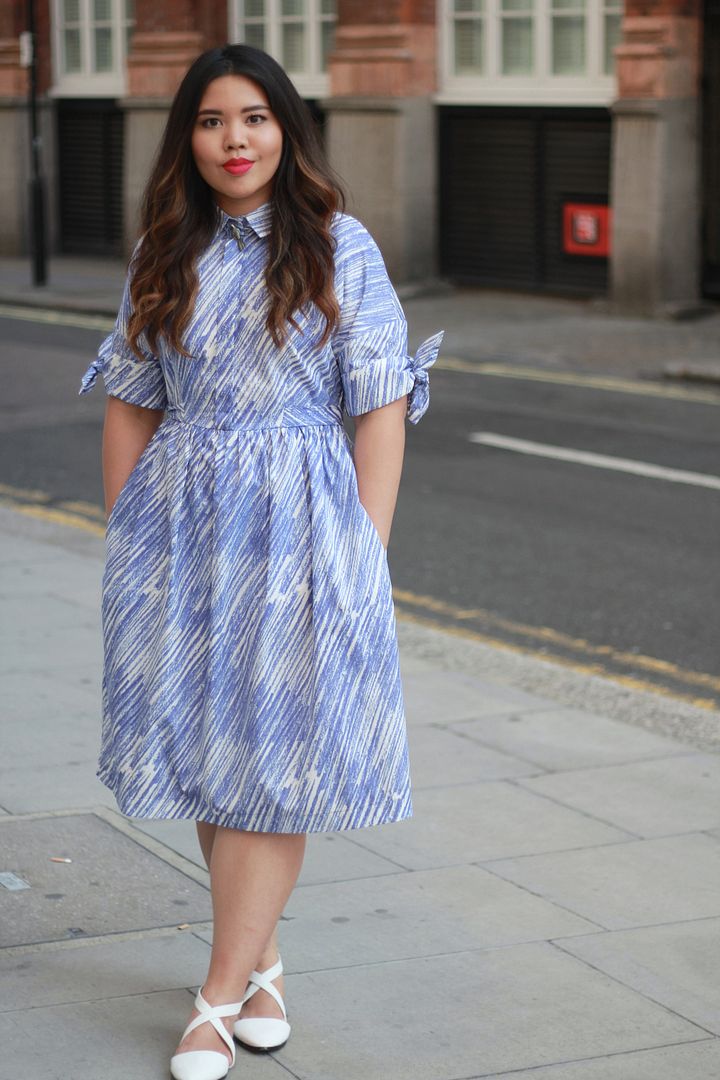 Last Friday marked the start of London Fashion Week SS15 and also my very first time attending! It's always been a dream of mine to go to LFW, even when I was living in Australia so when I received my first invite last season, I was completely gobsmacked. Even more so when I realised I would be overseas during that week, dang it. I vowed that
this
time nothing would stop me from going even though I didn't really factor in how nervous I'd be. What should I wear? How should I behave? They were the two foremost thoughts that kept popping up. I had no idea what to expect. I'm just a girl who documents her style online, could I really mingle with all these fashion elites? After managing to suppress my anxiety enough for me to decide to just bite the bullet, I found myself on the infamous cobblestones of Somerset House on a Friday. I had already gotten a bit lost trying to find the entrance then walked a few paces before a girl called out from behind me "Excuse me, are you from Adventures of an Anglophile?" and asked if she could take a picture of my outfit. To meet such a lovely reader that soon made it the best introduction to LFW I could possibly wish for (be sure to check out her blog
here
). From that moment, all my anxiety slipped away and the excitement started to kick in. The courtyard was buzzing and full of stylish peeps in the most unique ensembles I had ever laid eyes upon. It was as if the entrance to Somerset House was a portal that I had just stepped through, a portal into a completely different world.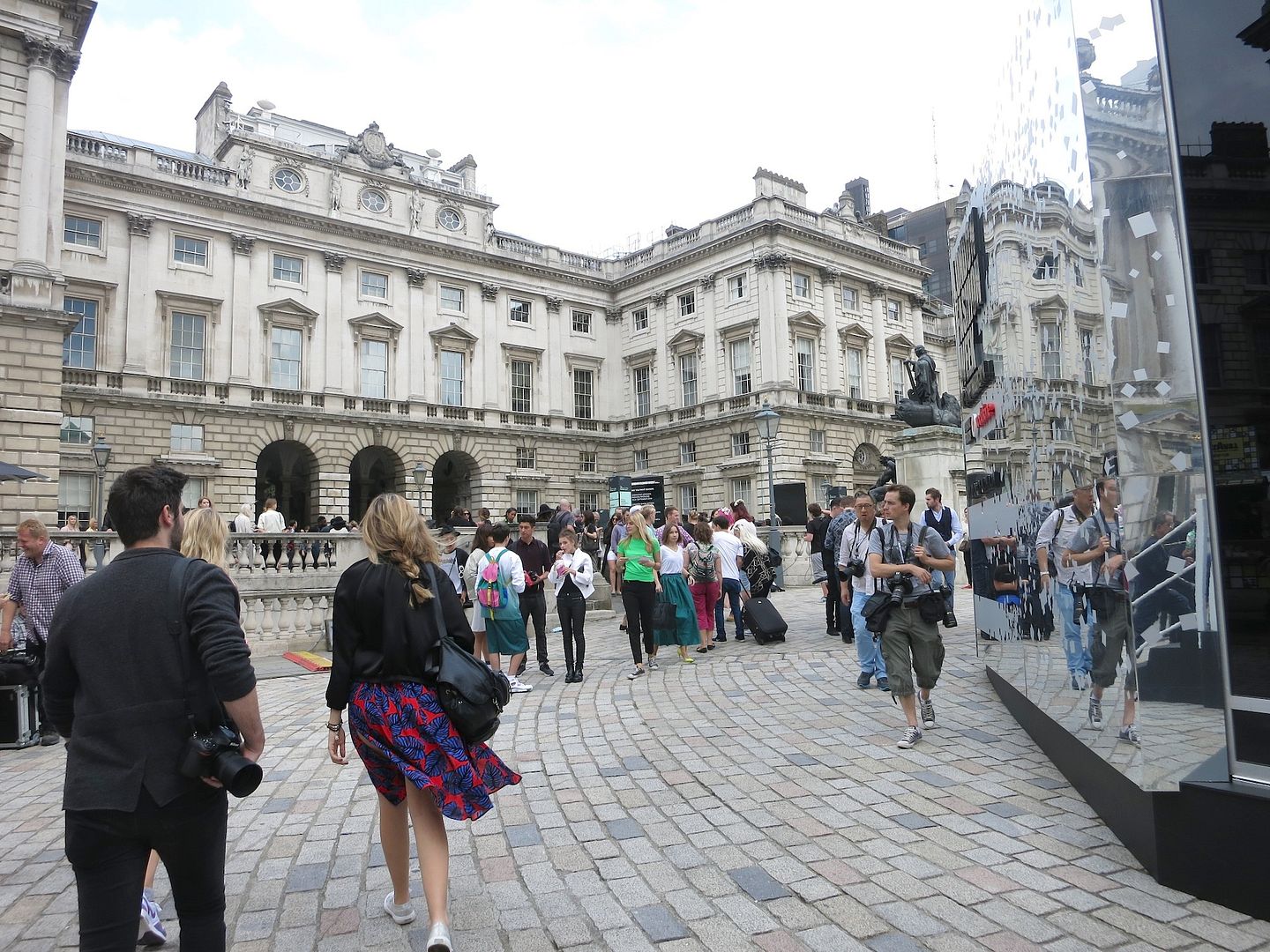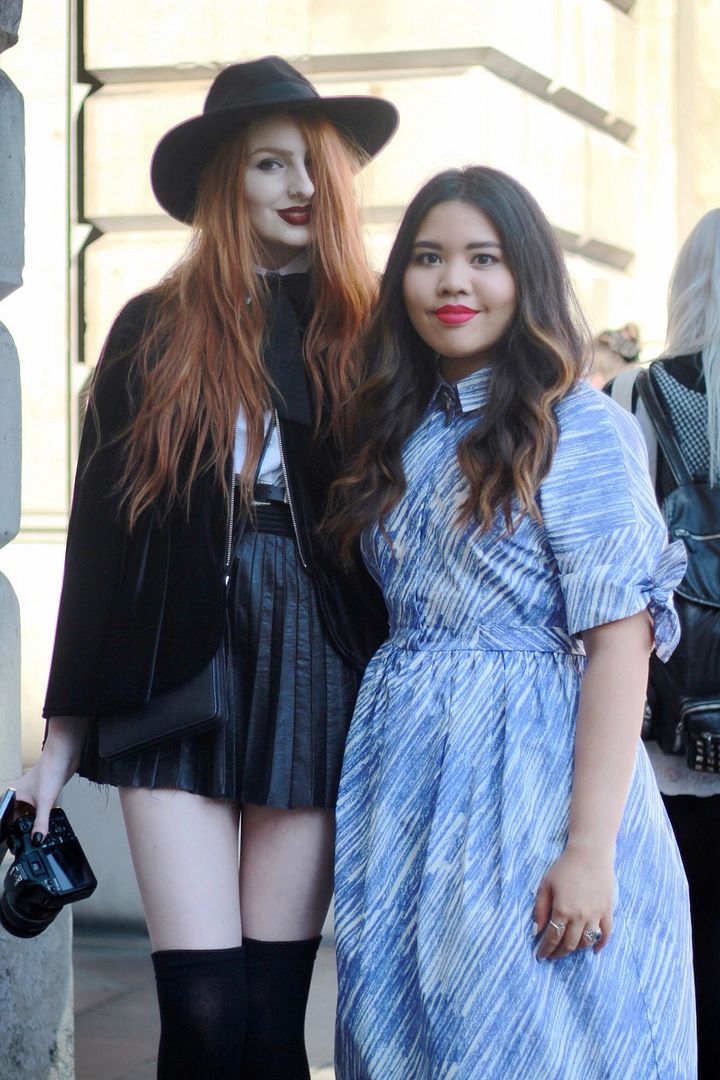 After wandering around for a while, mentally picking out my favourite outfits from the crowd and getting snapped by street style photographers (oh and I ran into the gorgeous
Olivia
, it was so nice to finally meet her in real life), I realised I was going to be late to my first show, which was Mariana Jungmann. Luckily the building it was held in was just down the street from Somerset House. The second biggest surprise of the day came when I entered the show space and someone pulled me over to a seat, I was fully expecting to stand! Mariana Jungmann's SS15 collection is called Yemanja, after the spirit of the ocean in many African religions. It was absolutely stunning to say the very least, silky smooth fabrics in muted shades of seafoam and grey, decorated with intricate cut outs or embellishments and accessorised with mermaid braids, gold headdresses and facial glitter, all in which ultimately evoked the underwater goddess feel. All the beautiful, unearthly facial embellishments were done by
Face Lace.
Unfortunately my DSLR didn't perform well in the dim light and with all the fast moving models, even my iPhone took clearer pictures. There's a video where you can clearly see most of the outfits in the final walk
here
on my Instagram though. Do any of you have any tips on camera settings for shooting catwalk?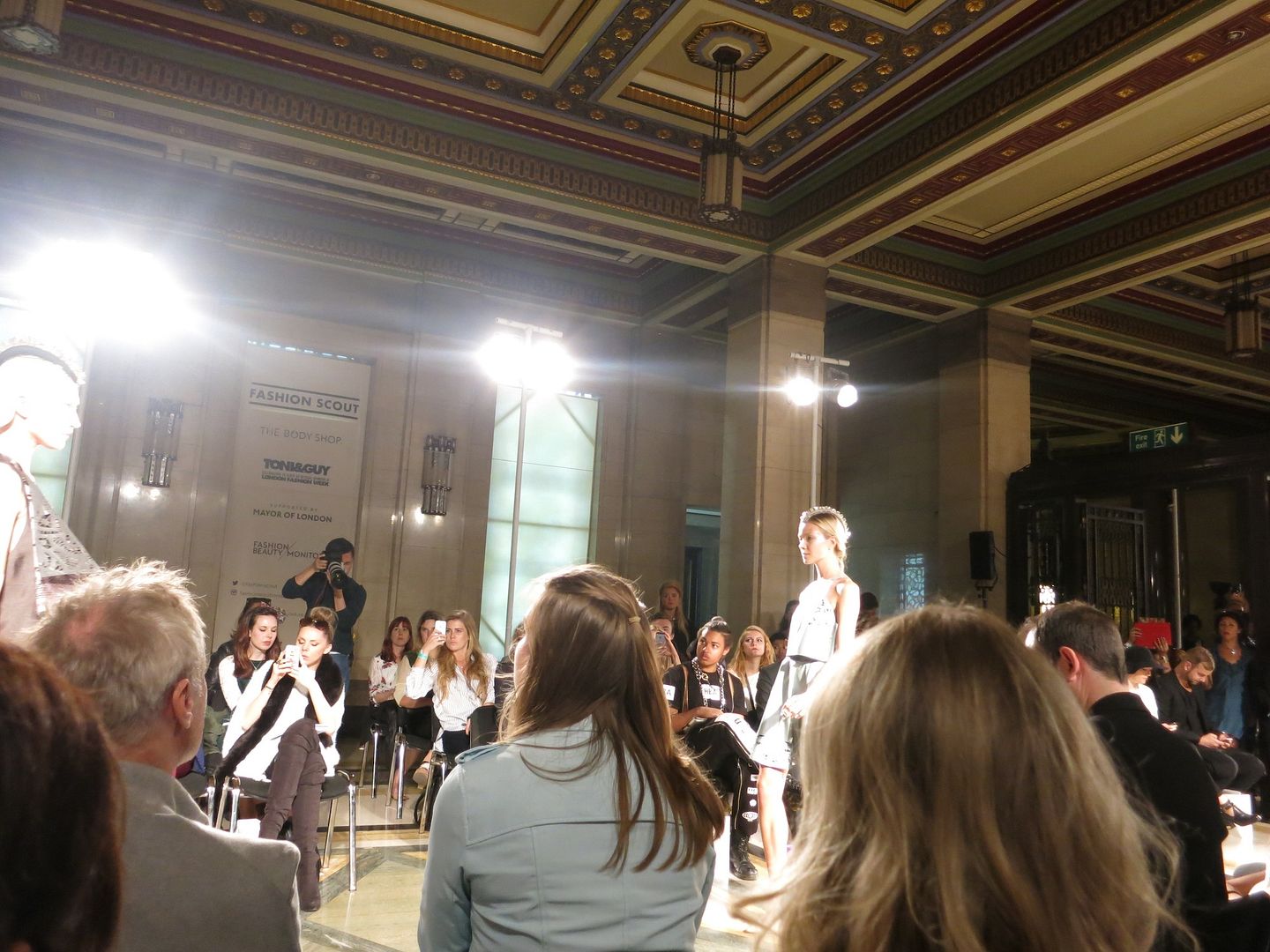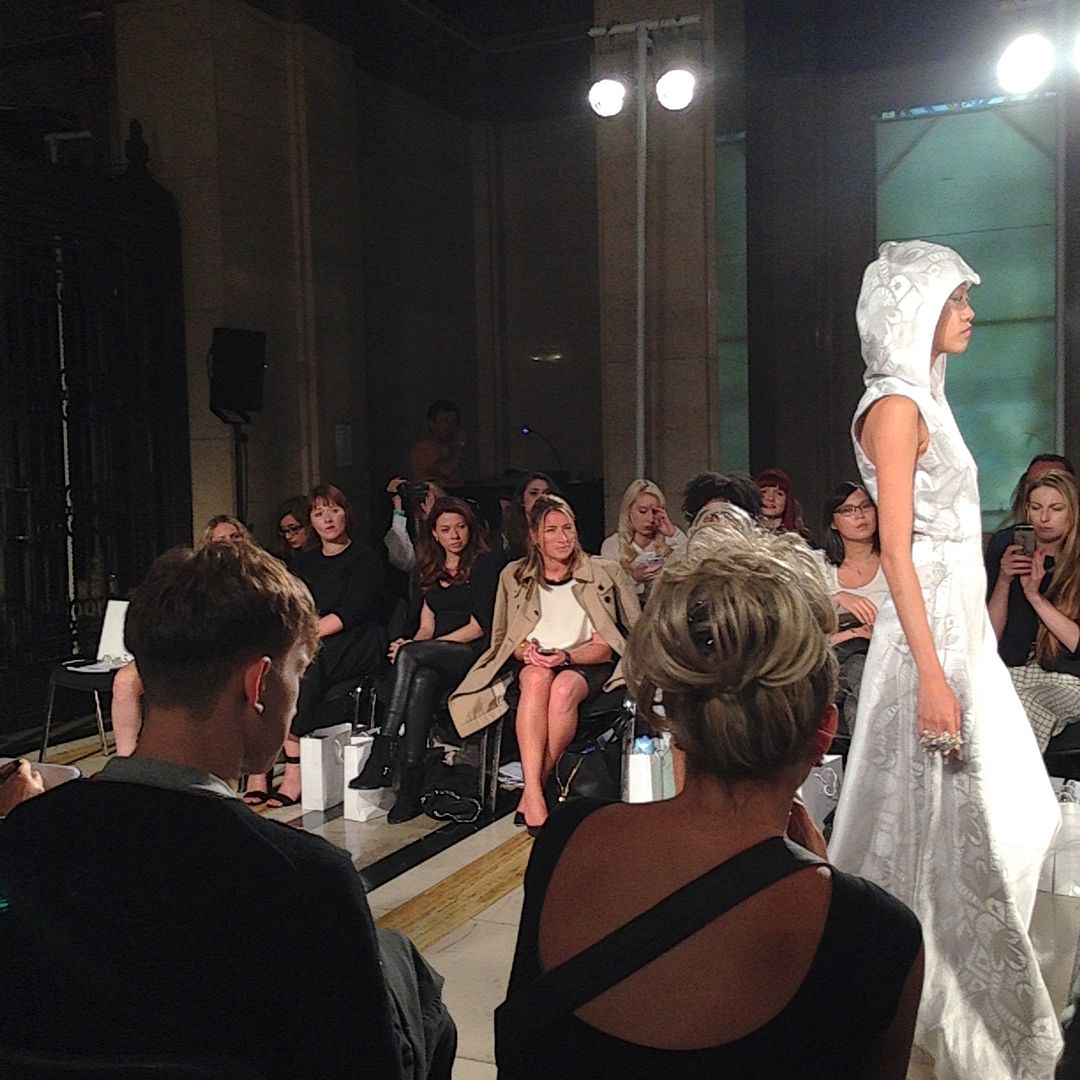 So that was my first day at London Fashion Week done and dusted. Stay tuned for Day 2!