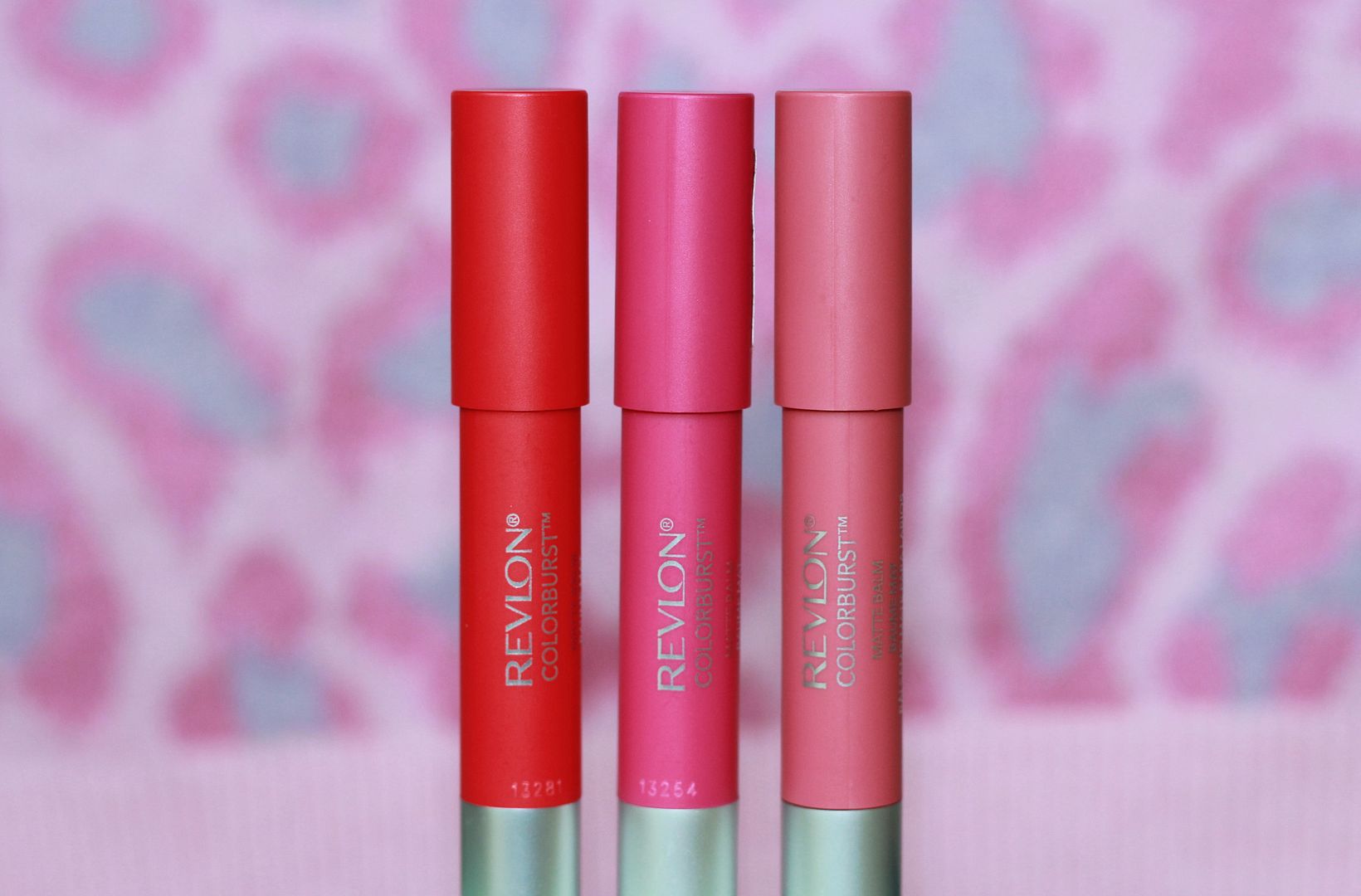 I'm a little late on the Revlon Colorburst Balm bandwagon but I didn't realise that they had a selection of matte products as the word 'balm' seems to connotate the opposite. I'm an absolute sucker for matte lip products (I hardly wear any other finish) so I had to try these out and even though they have been all over the blogosphere recently I thought I'd add in my own two cents and swatch my picks for you guys. They also have a collection of shades in a glossy finish called the Lacquer balms but since I hardly ever wear shiny lipsticks or lipglosses, I gave those a miss. These are the three colours I chose: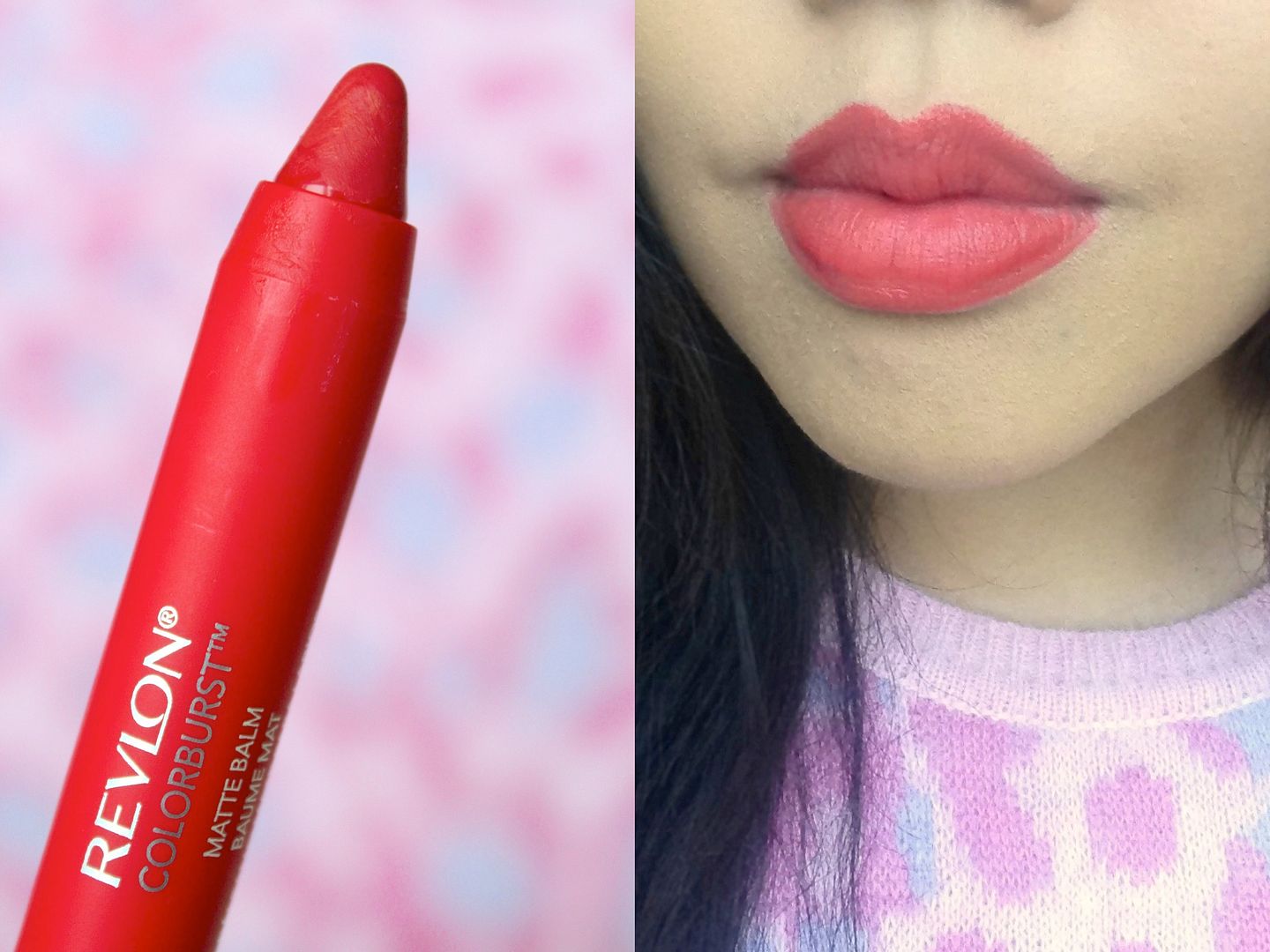 Striking
Looks like a true red in the tube but when applied to the lips over my natural lip colour, comes off as a more warm toned red. It's quite a bit lighter than as the usual reds I wear such as MAC's Russian Red and Rimmel Kate Moss Matte lipstick in 111 and not as pigmented, it took about three swipes to get it to that colour it is in the photograph.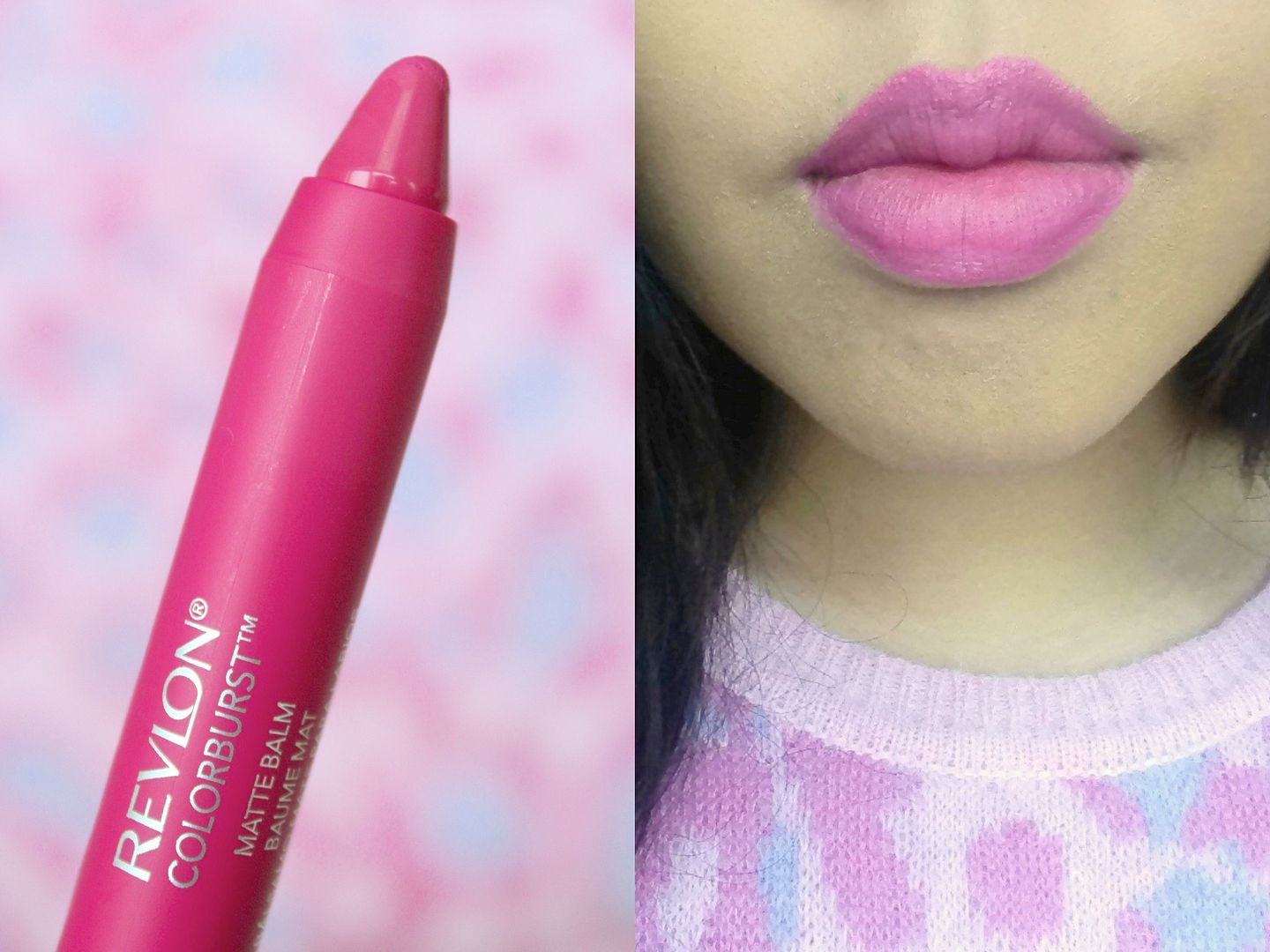 Showy
This shade is the opposite in which it looked more of a yellow toned fuschia upfront but once on my lips transfers as a very cool toned almost bubblegum pink colour. Oh so deceiving, I'm not sure if it's just my natural lip colour that's throwing it off (I have quite reddish-pink lips naturally) and perhaps I should have muted them out with foundation beforehand. Despite this, I think it's still a very pretty colour on.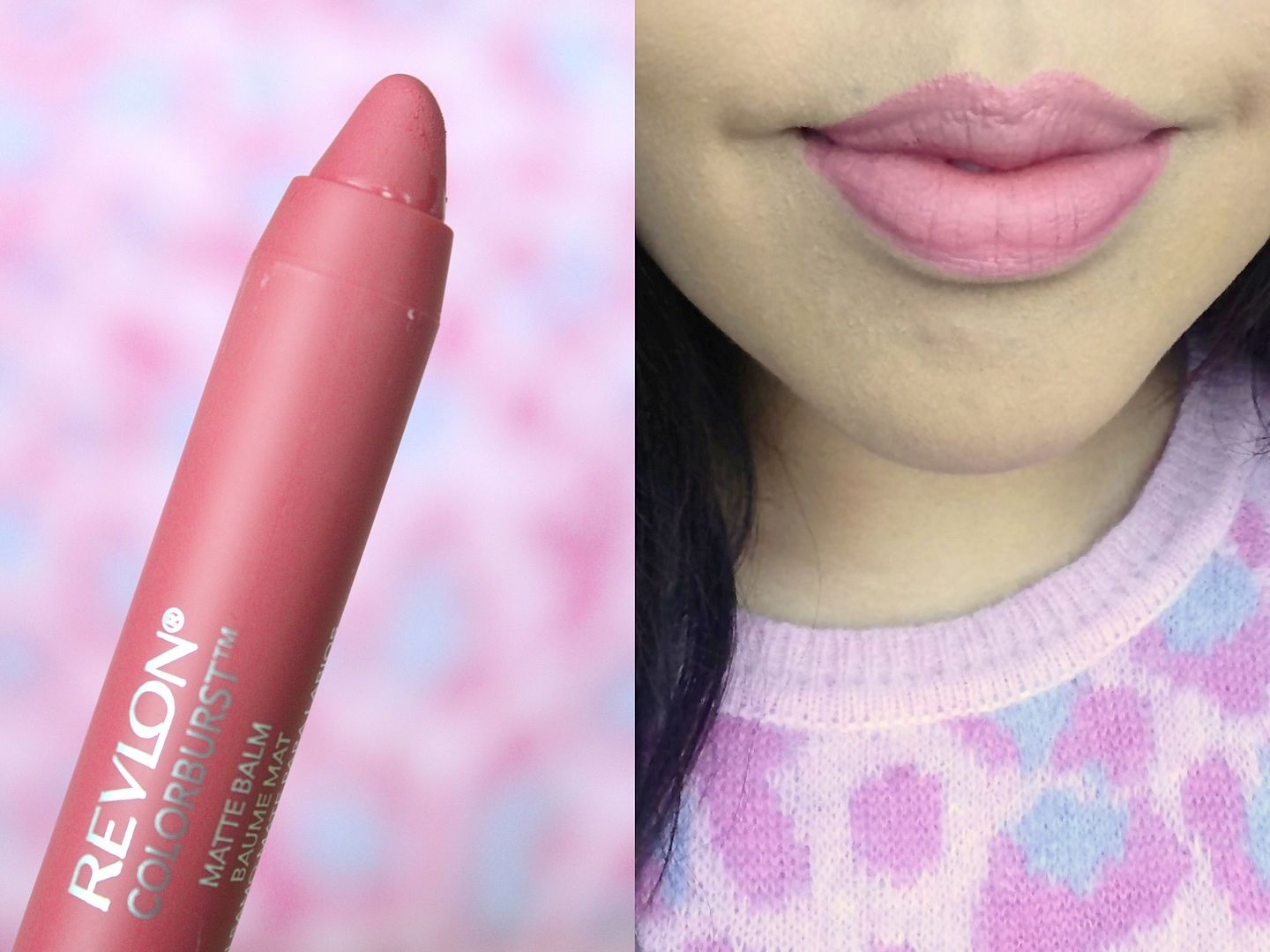 Elusive
This one has to be my favourite of the bunch, it's a natural pinky nude shade that's not too pale for my olive skin tone (I'm a MAC NC35 for reference) and it swatches exactly the same as it appears. I can see this being my everyday lip colour for a long while.
Overall I quite like the formulation of these, they go on the lips with a waxy consistency before going completely matte but they aren't as drying as MAC satin lipsticks or Limecrime Velvetines. The finish is similar to the Rimmel Kate Moss Matte lipsticks but the colour pay off isn't as good. However I find them easier to apply as they are in a crayon form and the tapered end is handier for going around the lip line. Their staying power is great too, I would probably only need to re-apply once throughout an entire day and eating and drinking only removes a very minimal amount. I personally really like their minty scent, its very refreshing. I'd definitely like to try out some more colours in the matte collection as they have become my favourite lip product of the moment.
The Revlon Colorburst Matte Balms come in 10 different shades and retail for £7.99 at Boots and Superdrug.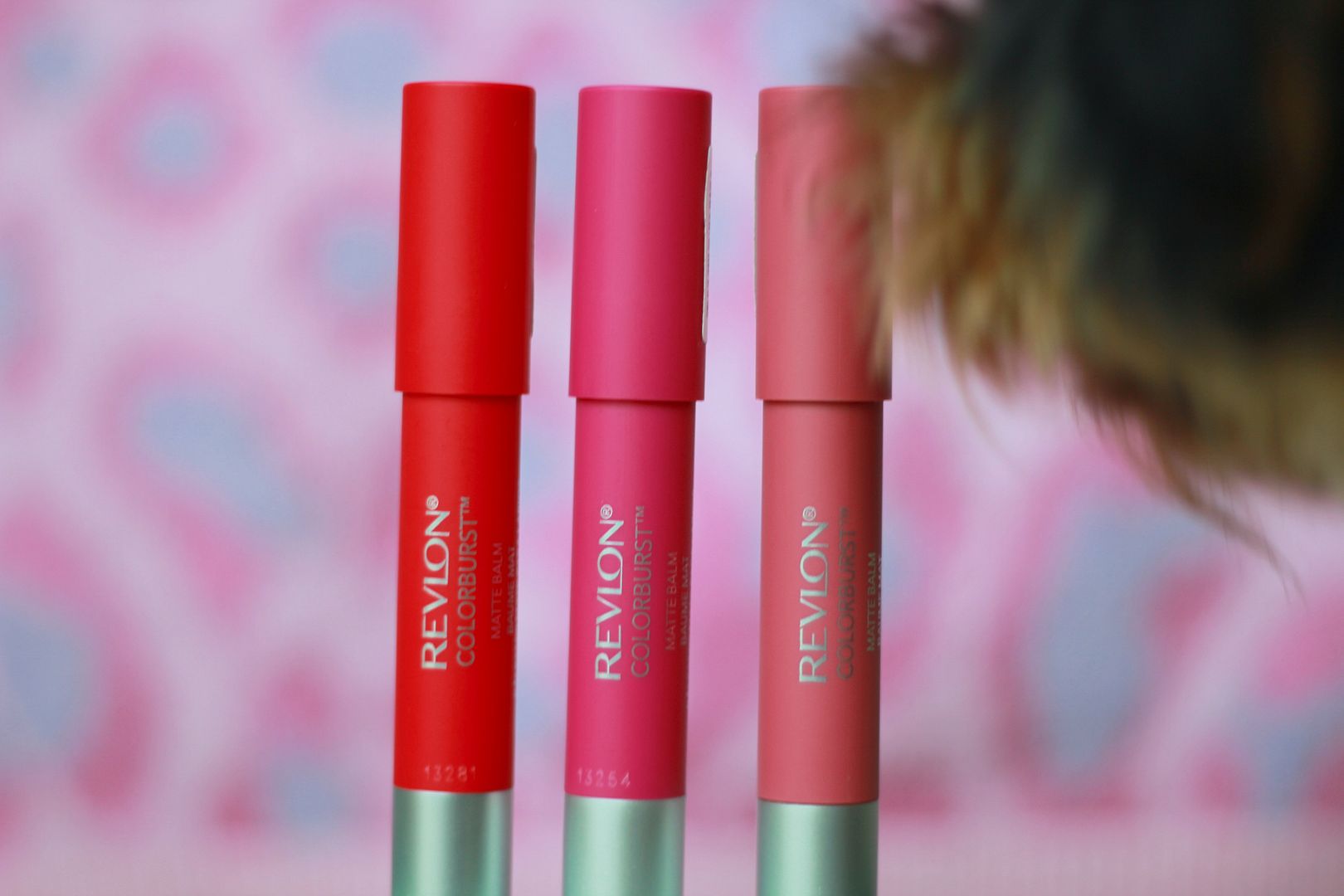 (thought I'd include a photo of Fischer trying to photobomb my product shots haha)