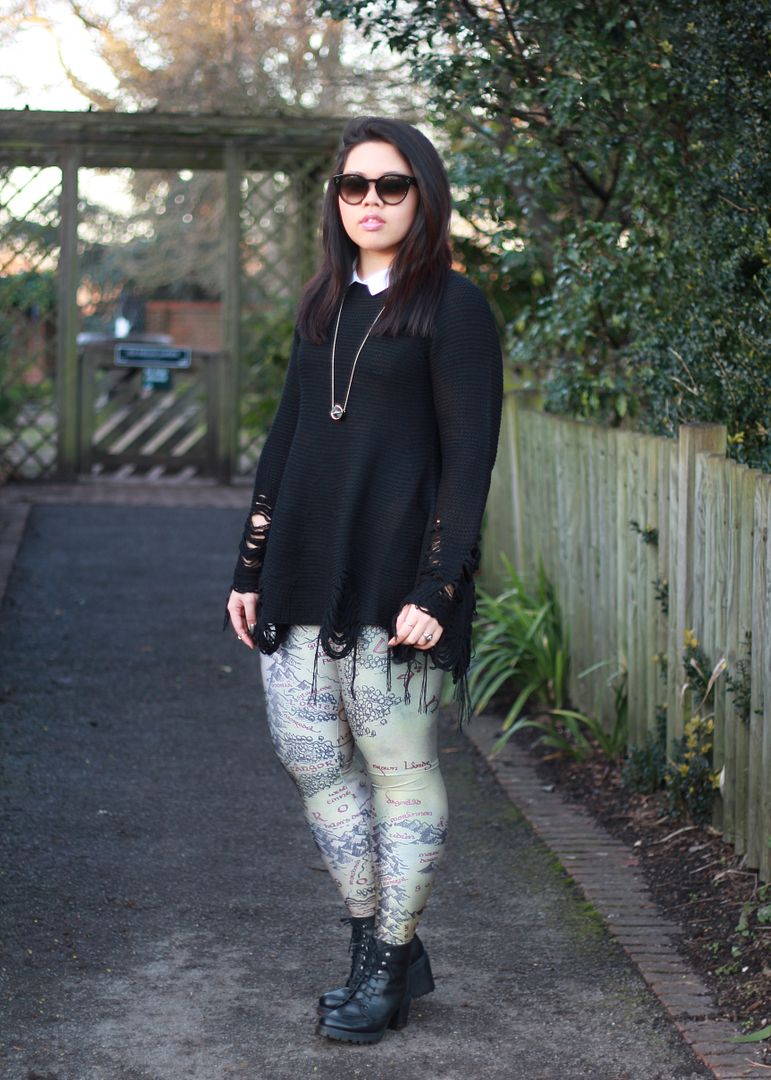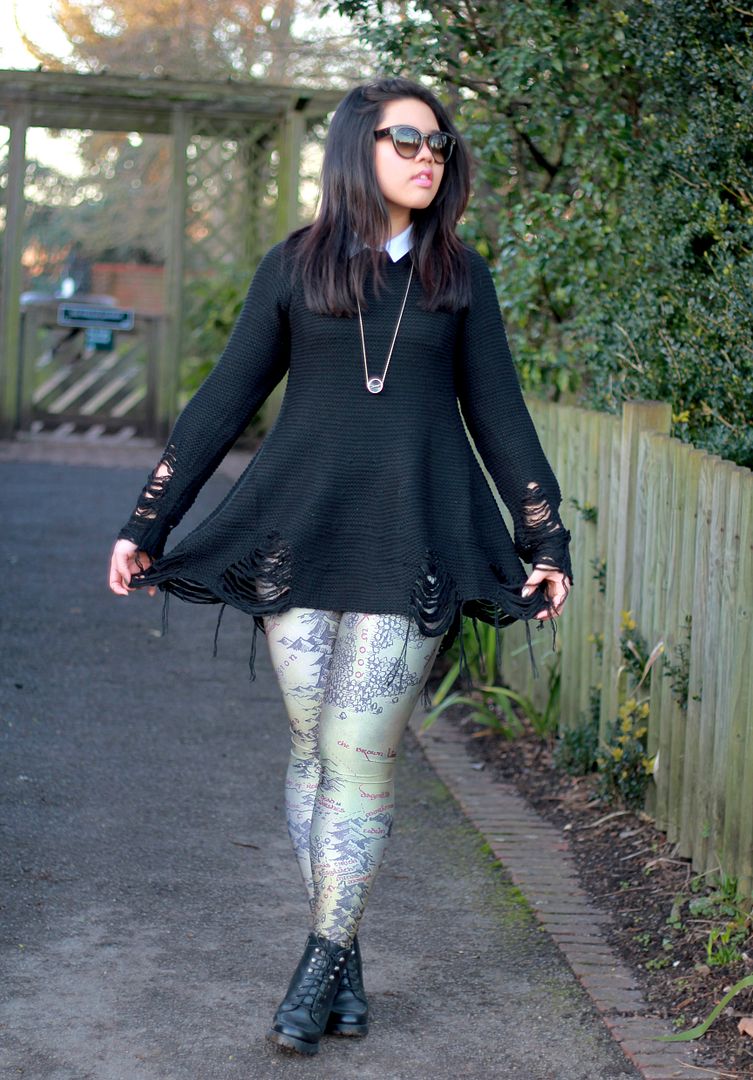 Being more bottom heavy, I used to be a little hesitant to wear patterned leggings but Black Milk just continue to fuel the nerd in me and I'm a firm believer in wearing whatever the hell you want. And a map of Tolkien's Middle-earth on my legs definitely makes a walk with the dog in the local park that much more magical.
If you have a spare moment please don't forget to head on over
here
and vote Adventures of an Anglophile for Best Personal Style Blog in the Company Blog Awards, I'd be ever so grateful.