"When you're away I can't survive without her, I keep talking to her about you. And I hurt her. I seem to have to do it."
A line from the play Martine, which I had the pleasure of seeing a few days ago. A line that initially piqued my interest for I am often drawn to a heart-rending and possibly ill-fated love story. A line that ultimately deceived me as in context, followed a tale rather different than I had expected yet no less haunting and prominent. Martine is a French play first written in 1922 by Jean-Jacques Bernard. This English revival translated by John Fowles, set in rural France in the summer of 1920 just after the Great War, tells the story of a girl by the name of Martine who chances upon the road, a young soldier just returned from the fighting in Syria. They fall in love but soon complications arise, stemming from differences in their upbringing and lifestyle, and also from the people around them.
It is a brilliant study of psychology, exploring why different characters behave a certain way around each other and how experiences impact and come to shape our personalities. It also brings to the surface the difficulty of communication in human relationships, something that I think is always relevant. There's also something about it which reminds me of the film 500 Days of Summer, perhaps it being a life story as opposed to a love story. Hannah Murray (of Skins fame and more recently Game of Thrones) shines in the lead role, bringing a sense of melancholy that seems to hang thick in the air, threatening to pull at the audiences' heart strings. The rest of the cast are equally brilliant in developing and bringing Martine's story to life, I particularly enjoyed Leila Crerar's performance as Jeanne, a character whose arrival throws quite a spanner in the works.
The venue is Finborough Theatre, a place I'd never previously been to before but it was simple enough to find via public transport. Set above a cozy and welcoming pub, the theatre space is rather intimate, in fact it is probably the tiniest play area I've ever been in, the square room measuring about 5 seats wide on each side. Despite feeling severely cramped and borderline claustrophobic before the play had even started, I noticed that the seats were very comfortably cushioned which pretty much banished (or at least balanced out) any previous complaints of mine because if you're gonna be sitting in the same spot for three hours, I feel this is quite important and sometimes venues seem to overlook this (the new Sam Wanamaker Playhouse at Shakespeare's Globe is my worst nightmare). The setting begins with an understated silhouette cut out of an apple tree and a bench below it. As the scenes unfold, props such as chairs and tables are moved on and off stage by the actors and overall everything is executed quite simply yet effectively. Also the costumes were a dream, made me wish I could travel back in time but most importantly I think each person's outfit(s) really enhanced their different characters so a job superbly done by the wardrobe department.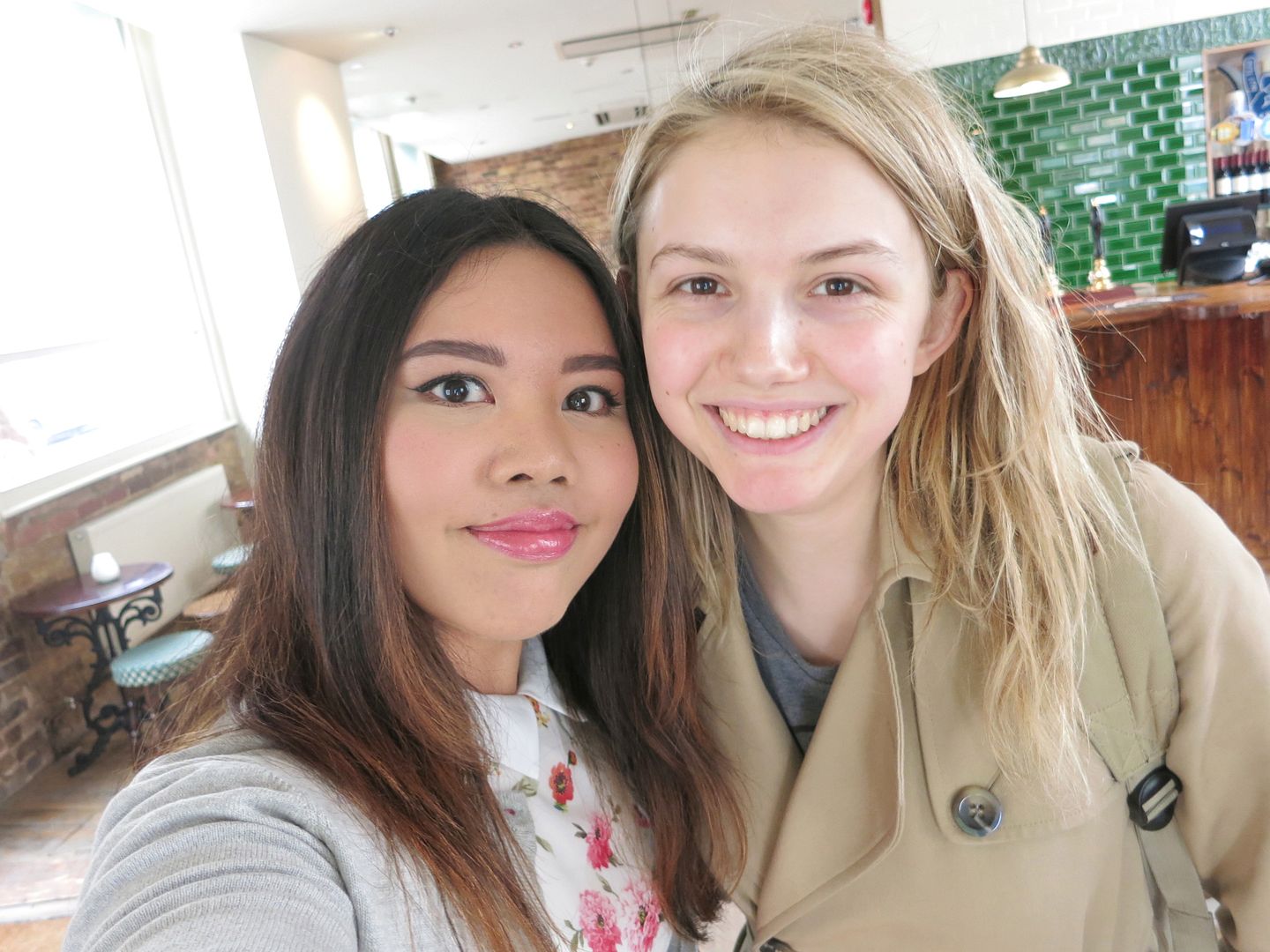 The play was extremely moving and at the end when the actors take their bow, I noticed that Hannah was close to tears, not quite out of her character yet. I definitely enjoyed it but a large part of the feminist in me didn't particularly warm to how the character of Martine was written, but I guess you've got to remember that this was a play from 1922 and overall it was a minor detraction for me. I would 100% recommend seeing it, it's a beautiful and interesting story told by a bunch of stand out actors that was an absolute joy to witness.