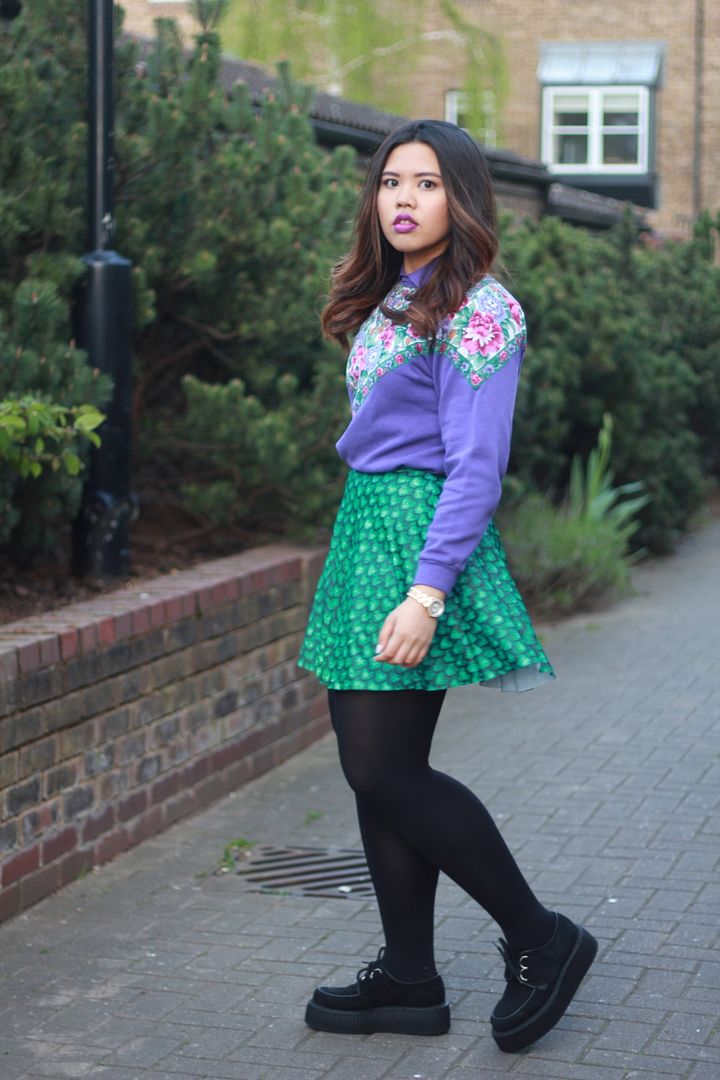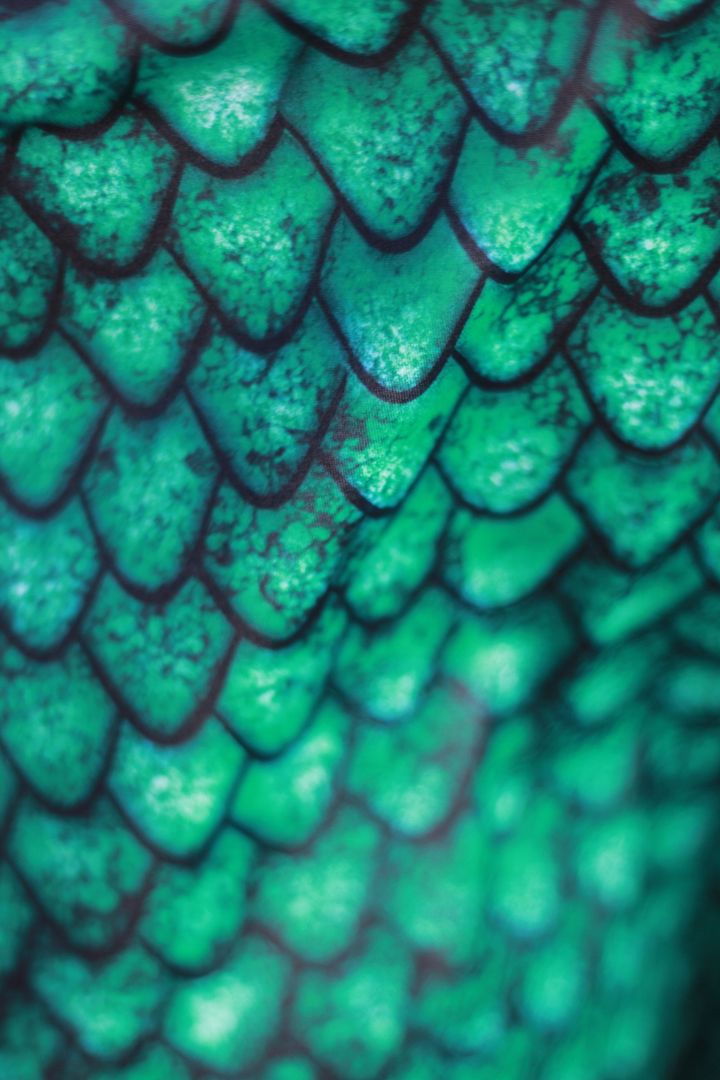 Fun fact: Out of Daenerys' three dragons, Viserion is my favourite (the gold one). I just feel like he's kinda underrated as Drogon keeps hogging the spotlight (plus he was named after Viserys who was definitely one of those psychotic villains I absolutely loved to hate). That spiel didn't have much relevance though since this skirt is based off Rhaegal's green scales. Anyway I found the top half of this outfit at a vintage store and was immediately drawn to the intricate floral pattern and the little collar, though on second thought it reminds me a bit of those 90s sweaters girls used to wear when doing aerobics.
Also I just found out that I've been shortlisted in this year's 
Cosmo Blog Awards
 for 
Best Established Fashion Blog
! I literally can't believe it, thank you from the bottom of my heart to everyone who voted to get me this far. If you want to see me perhaps take away the title, you can now vote for me to win 
here
.